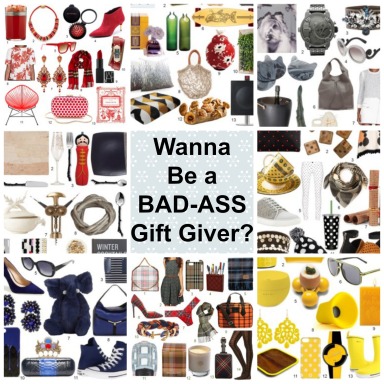 Wanna Be a Badass Gift Giver? Gift giving is tough, right? Yeah – I heard your thought bubble. With little time & many choices, time is ticking on holiday shopping. I'm here to help you navigate those tricky gift-giving waters.
Why do you need my help, anyway? Because gift-giving is a whole other world. I focus on unique & chic gift ideas that help make you a badass. One of the best compliments someone can receive is, "Where did you get that?"
The Merriam-Webster dictionary defines "Badass" as
"Of formidable strength or skill."
I want that to be YOU!
I have curated 9 collections of hip, chic, modern, unique items, from accessories to decor that fall under 2 collections. One is by color. The other is by theme. This way you can pinpoint someones gift by their favorite color or obsession. Too easy right?! Right.
It's Time to THINK Outside The [Gift] Box.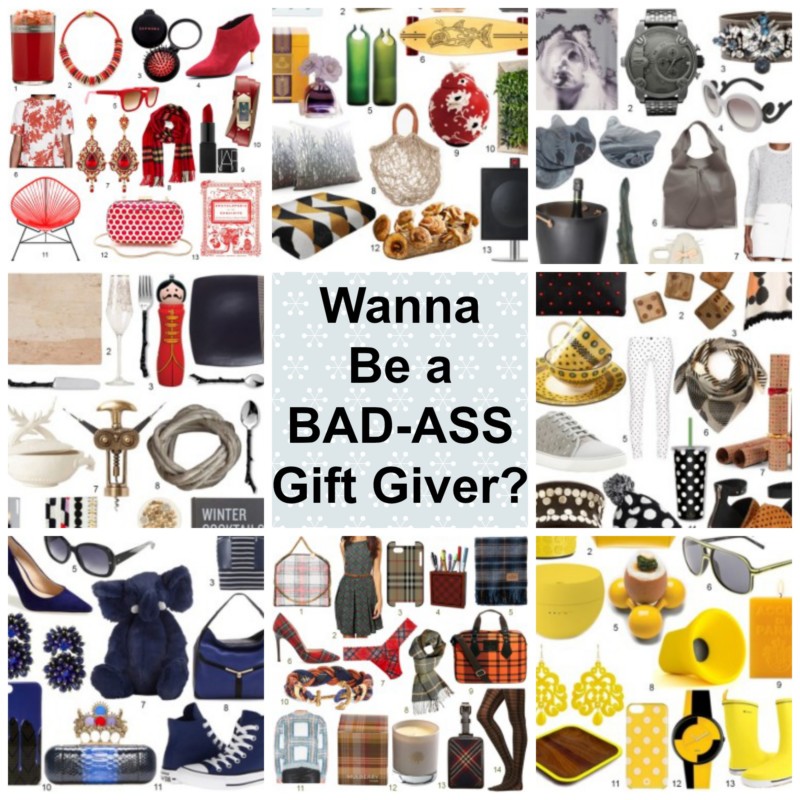 Click the links below to see each individual collection.

Collection By Color:
2. The Best 11 Shades Of Gray Right Now
3. Best Classic Navy Blue Must Haves Right Now
Collection By Theme:
1. Sustainably Cool & Eco Friendly
2. The Hostess With The Mostest
4. The Best Tartan & Plaid Patterns
100 ideas, 9 collections and 2 themes equals 1 thing.
Leaving YOU looking like the badass that you are!