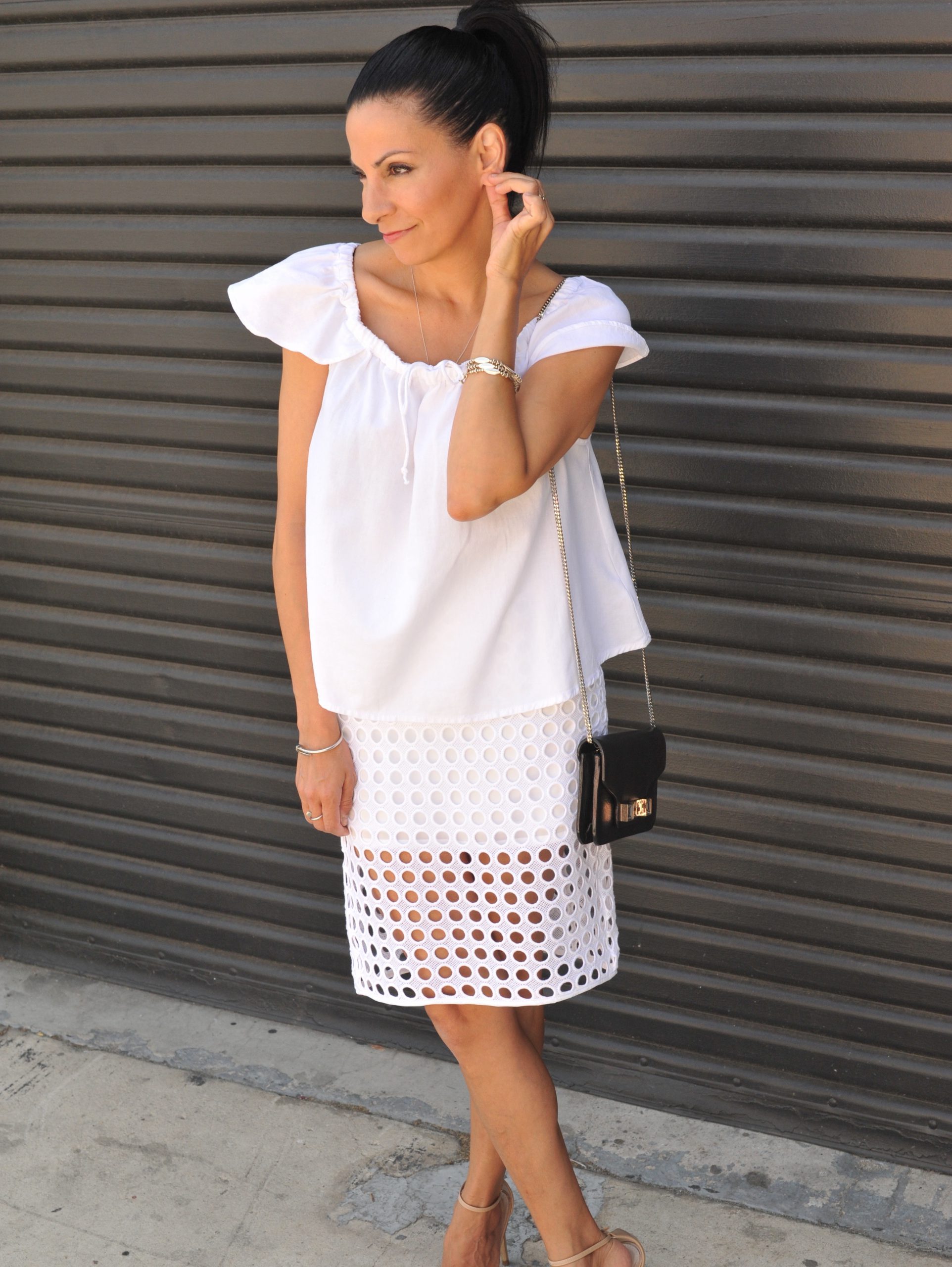 Of all the out of date fashion advice one can receive in a lifetime, the no white after labor day rule is the one that takes the cake for being waaayyyyy out of date. If you still believe this to be true, Well, I recommend you take another look and consider these 7 reasons not to care:
1. A true fashionista doesn't follow trends, she is on trend – That means express yourself on your own terms.
2. With a cool clean crisp in the air starting to change, why not reflect that in your wardrobe. Nothing is cleaner or crisper than white.
3. Monochrome anything – Head-to-toe in one color is always a striking look.
4. Forget the date, what if you live in a hot climate? <insert living in Los Angeles> – I'm not changing anytime soon!
5. Nothing else to wear! – It works every time 🙂
6. Most of what was trending during summer is on sale – Snatch a bargain or five.
7. Stand out from the crowd – I guarantee you, most people still adhere to no white – Be different, be stellar, rinse & repeat.
The White After Labor Day Rule:
Either follow a trend or be a trend.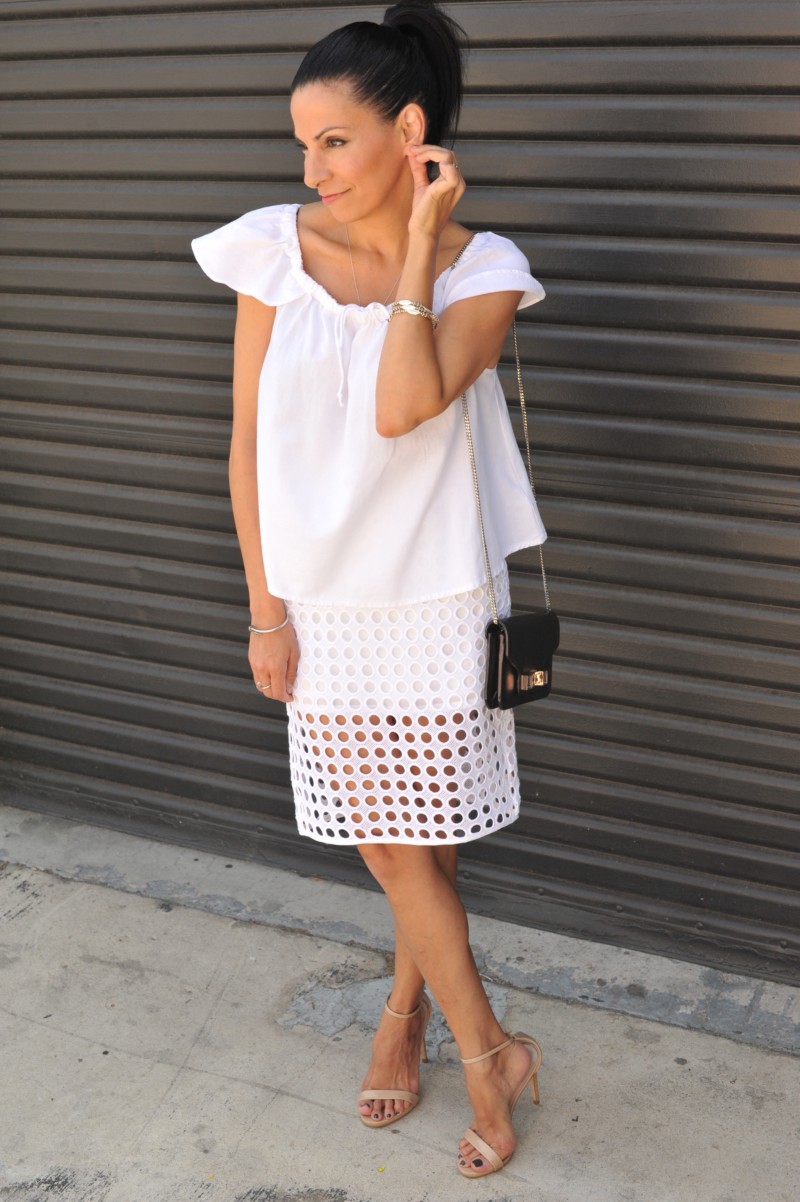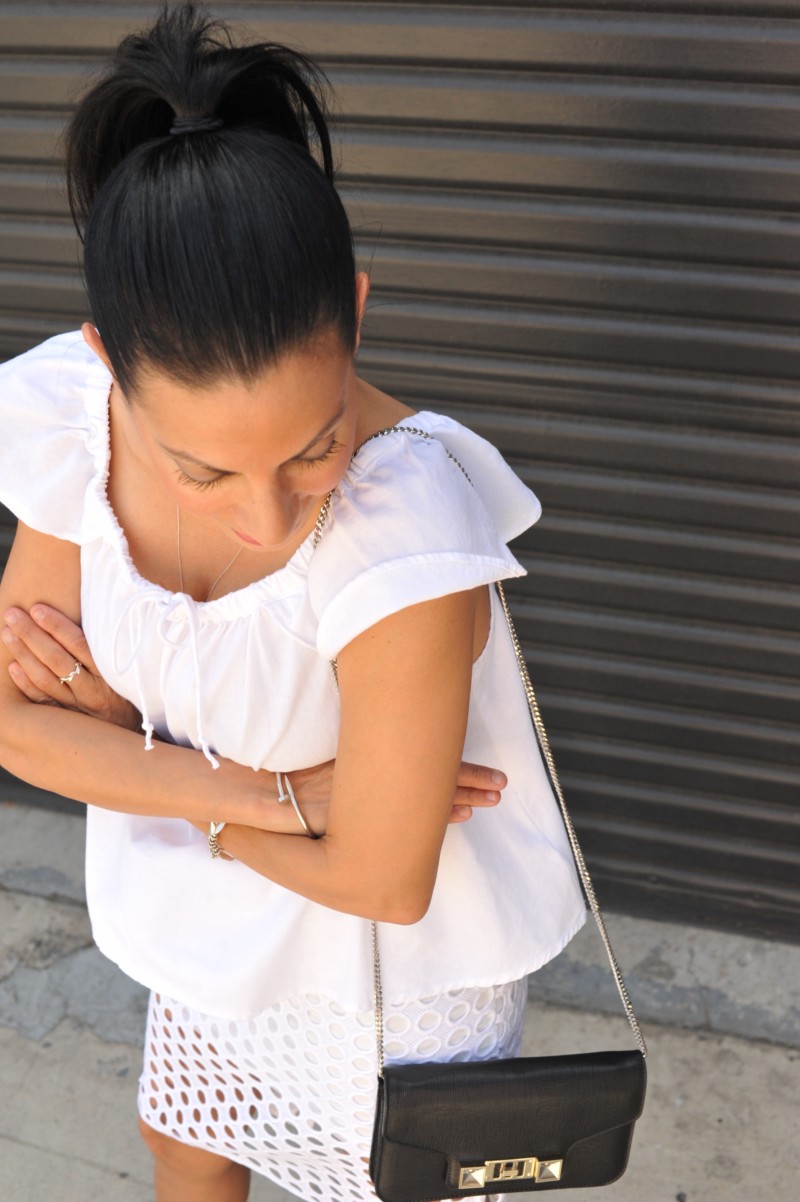 Photographed by Patric Massou
Lace Pencil Skirt **ON SALE
Peasant Top (Similar) **ON SALE
Similar Pieces That Caught My Eye:

CLICK THE LINK TO FOLLOW ME: