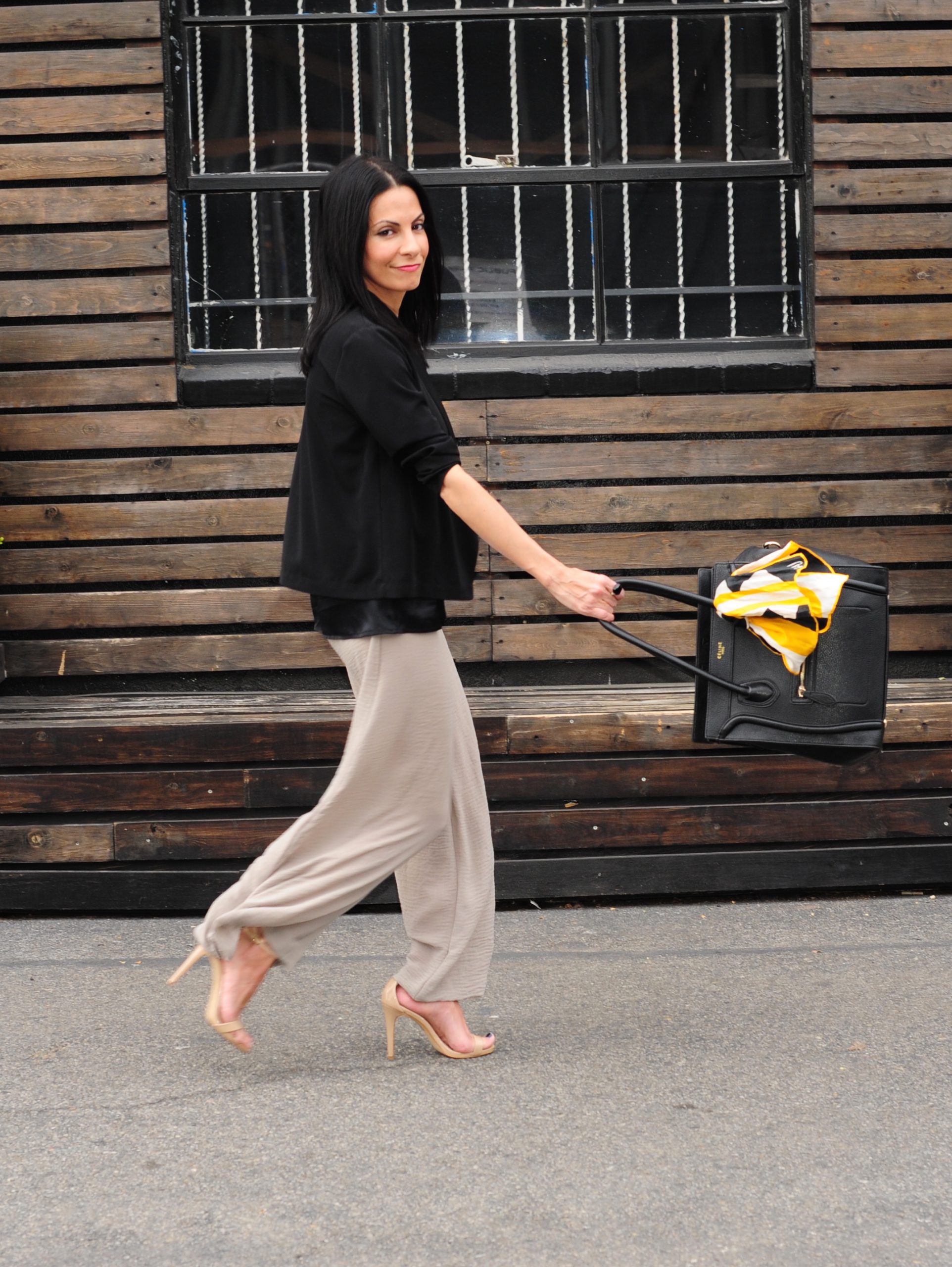 As much as I prefer wearing my skinny jean edgier look, there are days such as this that I'm more relaxed. Yes, It's February and 2015 is exhausting! So many goals to chase and the first quarter is almost up! When I walk I take long strides, so its befitting for me to be in love with wide leg chiffon pants. I find the khaki color is fantastic as it works with so many color palates. Like a good wide legged pants, khaki will never go out of style and neither will the softness of the look. Layered with silk, lace and chiffon, it's chill, its easy-breezy, its effortless. Silk and chiffon make for a cool, calm and collected gal. First quarter included.
Wide Leg Chiffon Pants:
Cool vibes done right.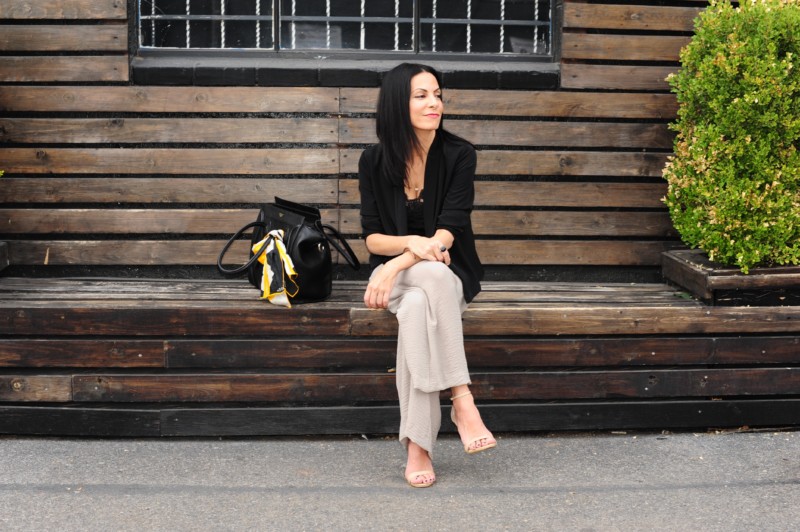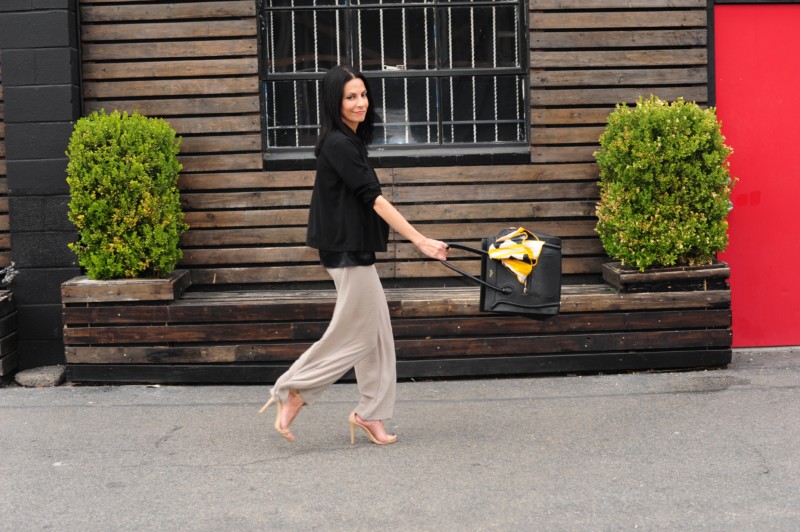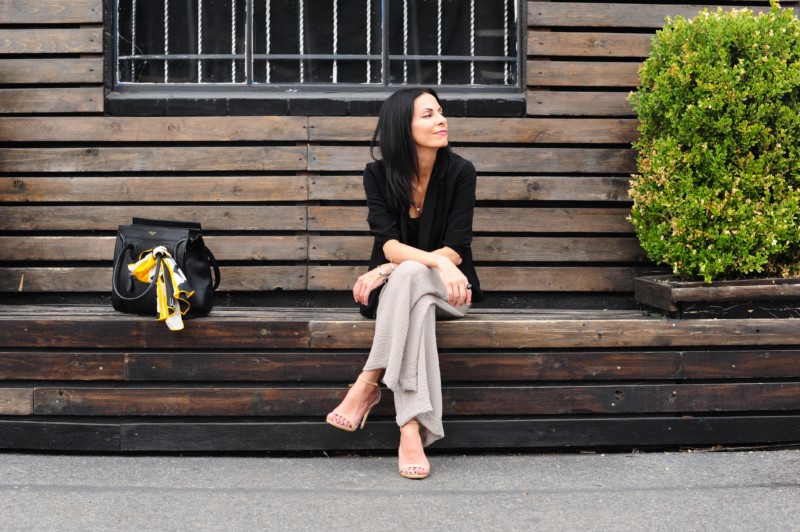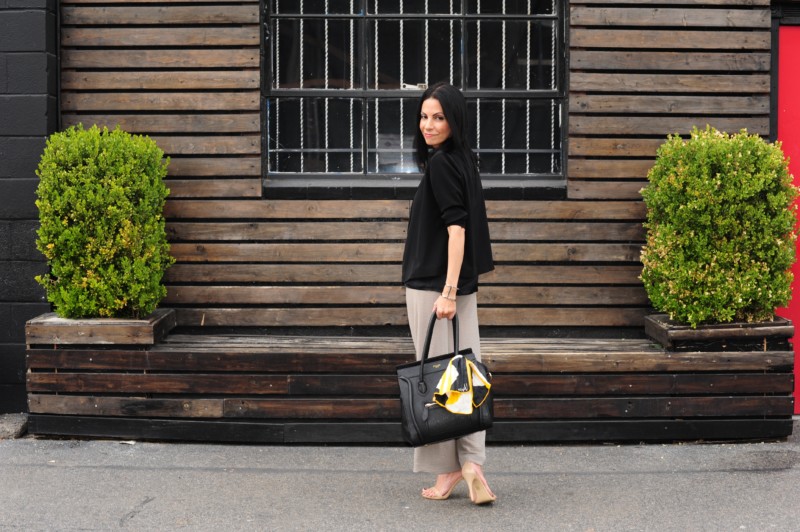 Photographed by Patric Massou
Silk Blazer (old) | Similar Here *ON SALE
Black Lace Camisole
Chiffon Pants (old) | Similar Here *ON SALE
Steve Madden Heels
Vintage Scarf
Shop The Post Below:

CLICK THE LINK TO FOLLOW ME: