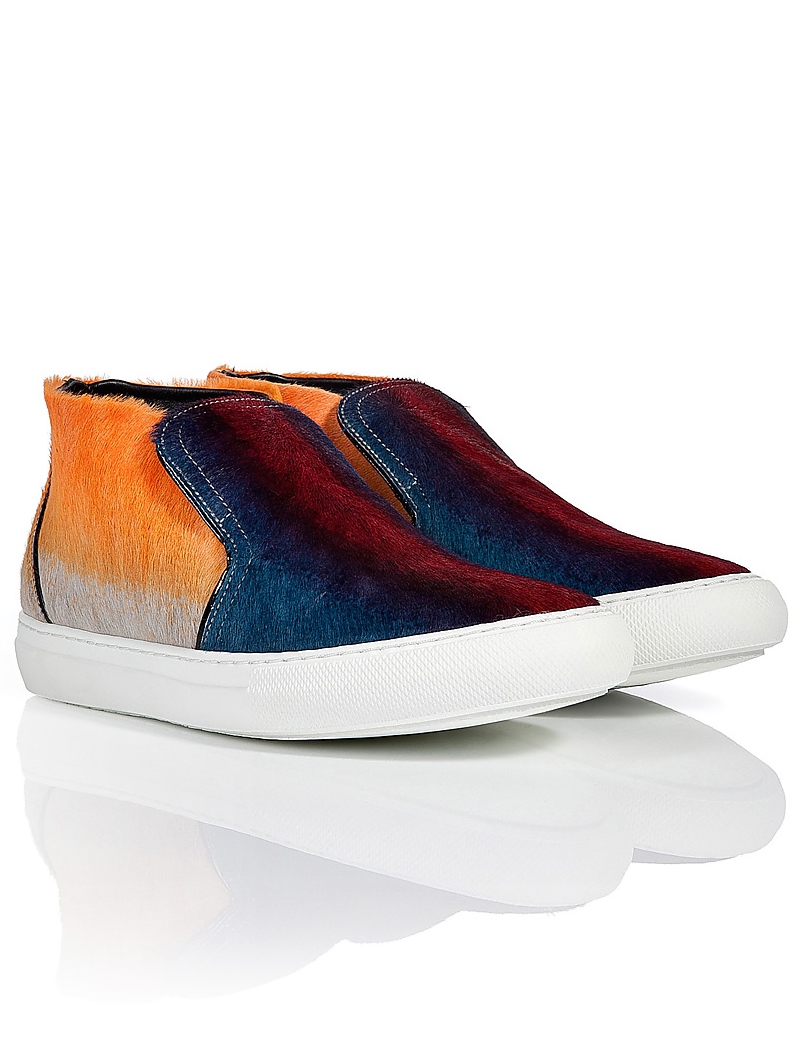 I don't know if it's just me, but I can't do what everyone else is doing, and be just another sheep that follows the heard. I like to find diamonds in the rough and make a splash with what nobody else is covering. While everyone is into the Stan Smith sneaker craze (congrats btw), I'm over here doing my own thing, finding what no one else is wearing. So when I see the coolest kicks, I just say welcome to the world of Pierre Hardy. These pony haired slip ons are so on point, that when I slap down my hard-earned dollars, I'm doing it for coolest kicks in town. Purchase HERE.
The Coolest Kicks Right Now:
This is for the one's doing their own thing.

Other Pierre Hardy Shoes That Caught My Eye:

CLICK THE LINK TO FOLLOW ME: