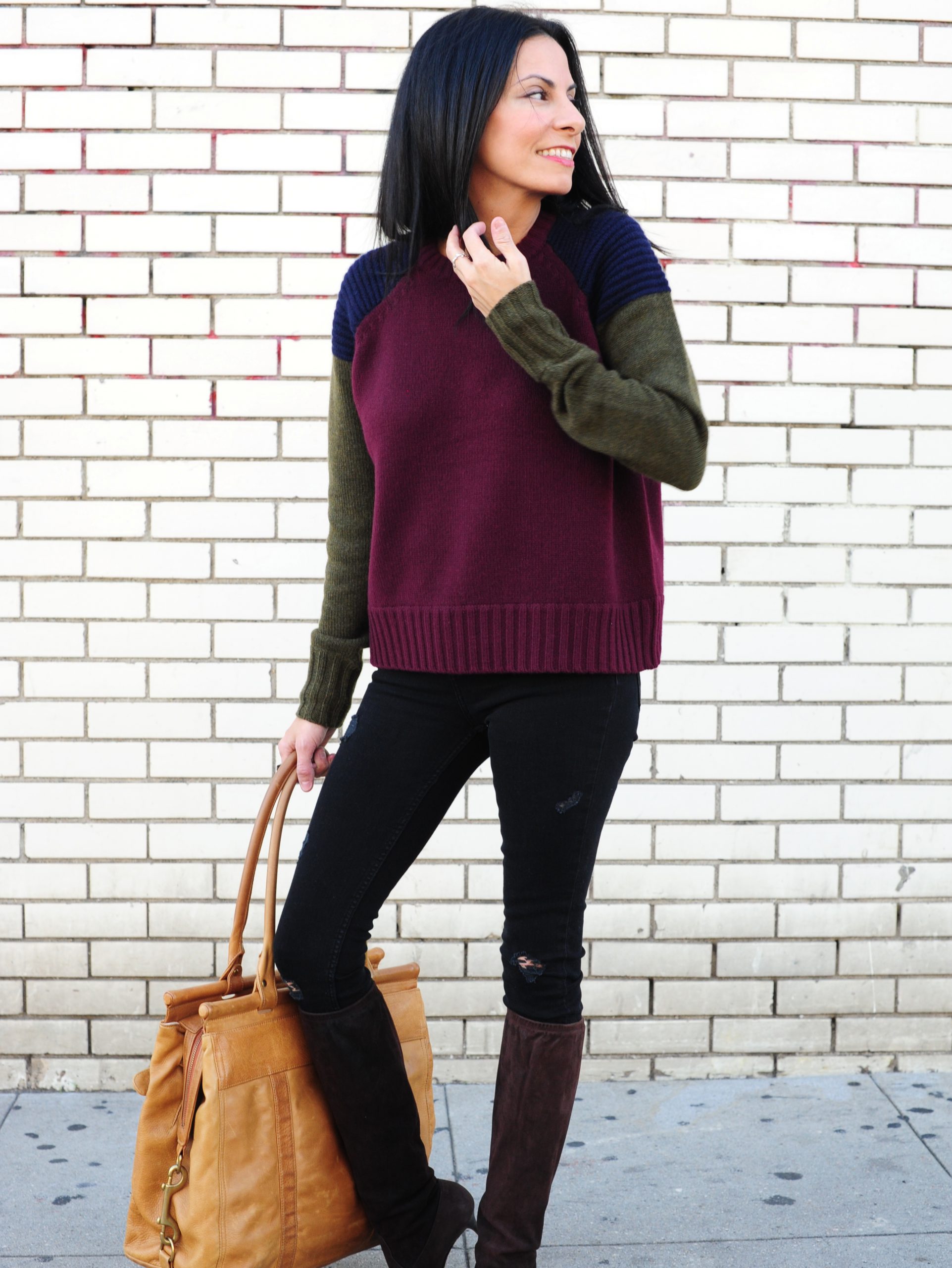 There's nothing more fun than getting out of town for the weekend and recharging ones battery. Whether it's winter road tripping or plane tripping, getting out of town is one of my favorite things to do. When I think about winter weekend away outfits & travel, I only take carry-on luggage and I pack in rules of twos. Two jeans, t-shirts, sweaters, shoes (one flat & one heel), and then one coat & one dress – I deem that a two. I keep it simple, playing with colors and matching my outfits before I pack. I'm loving the color bloc combo here, and the pop of color that the rustic weekender bag gives. Let the battery charging now begin…
Winter Weekend Away Outfits:
What to pick and what to nick.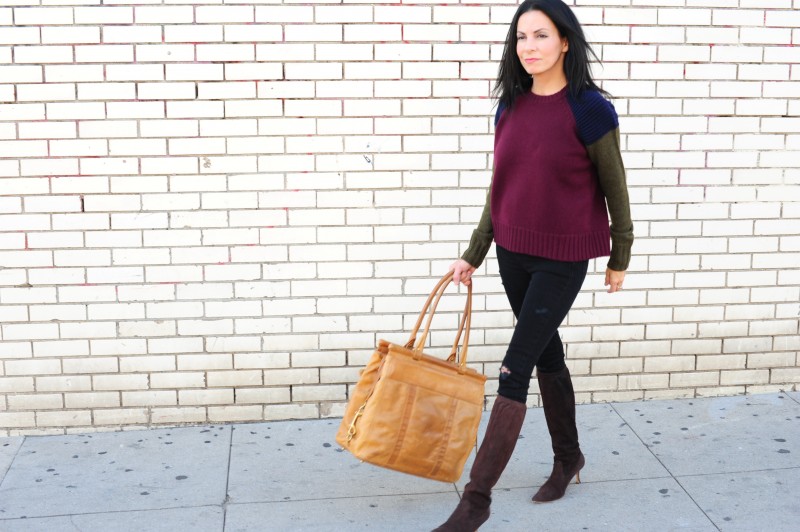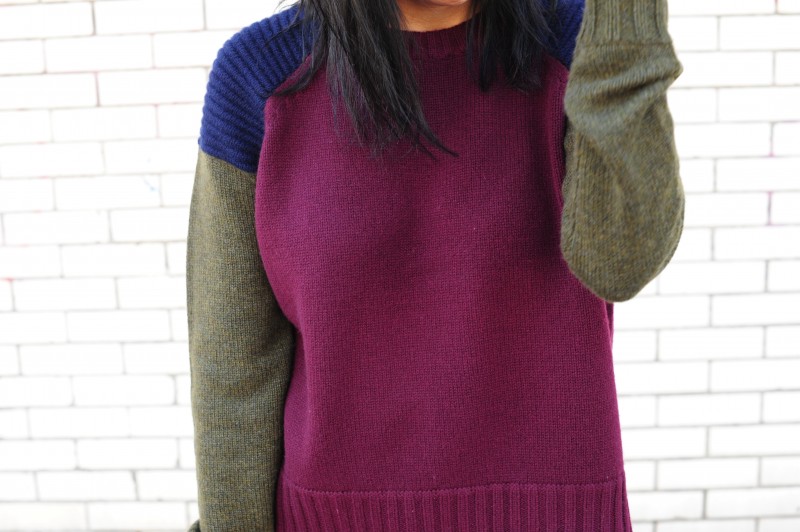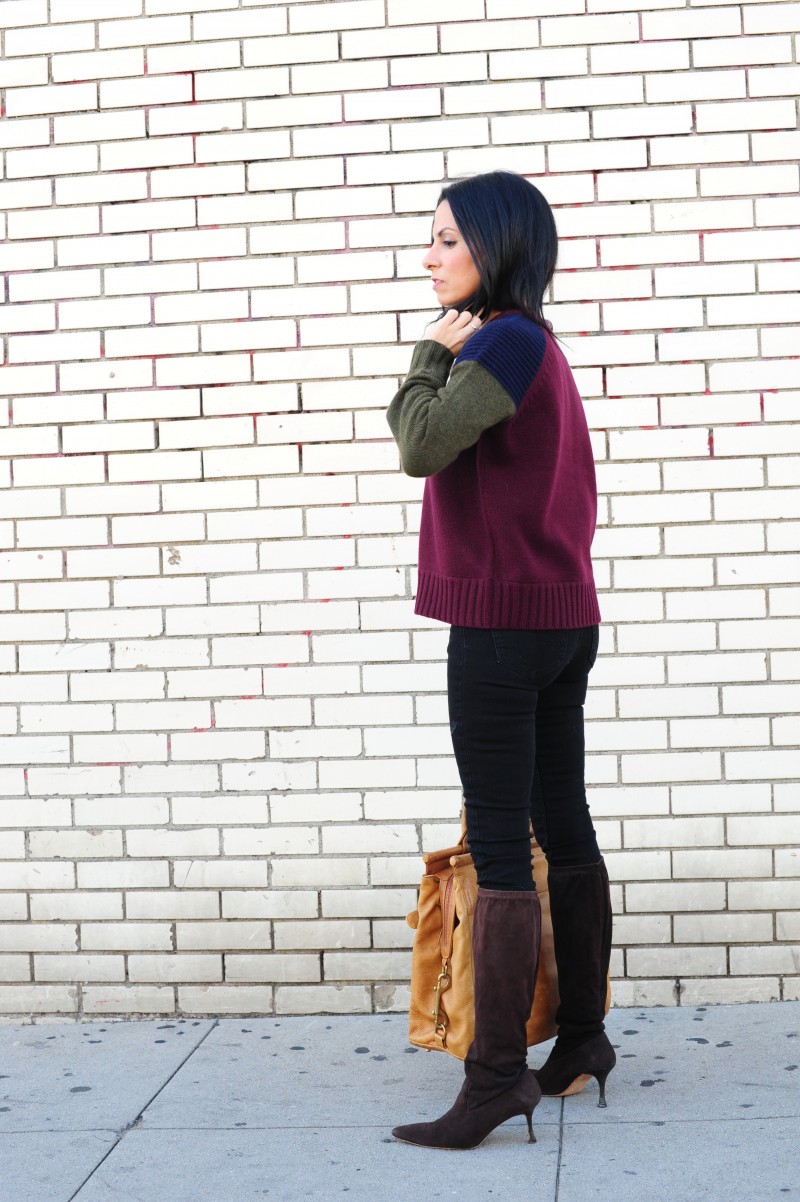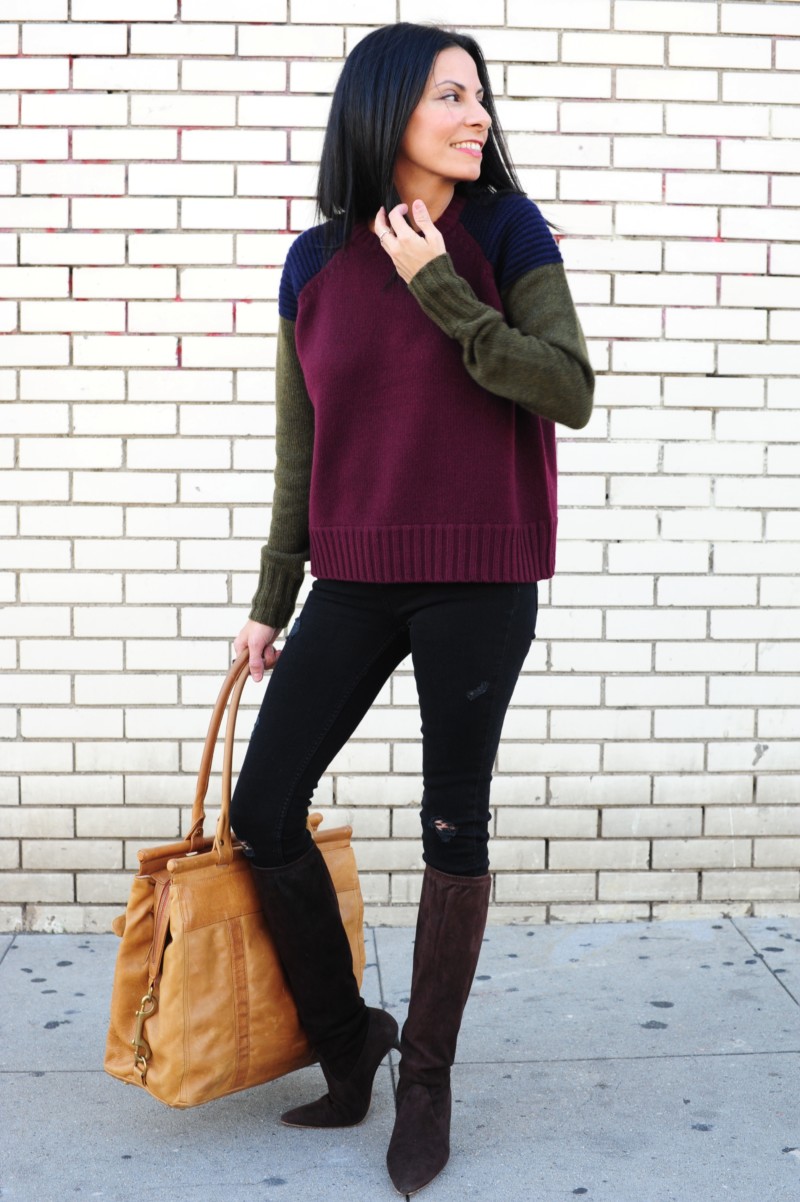 Photographed by Patric Massou
J Crew Color Block Sweater
ASOS Skinny Jeans *ON SALE
Manolo Blahnik Boots
Rebecca Minkoff Bag (Old) | Similar Here
CLICK THE LINK TO FOLLOW ME: