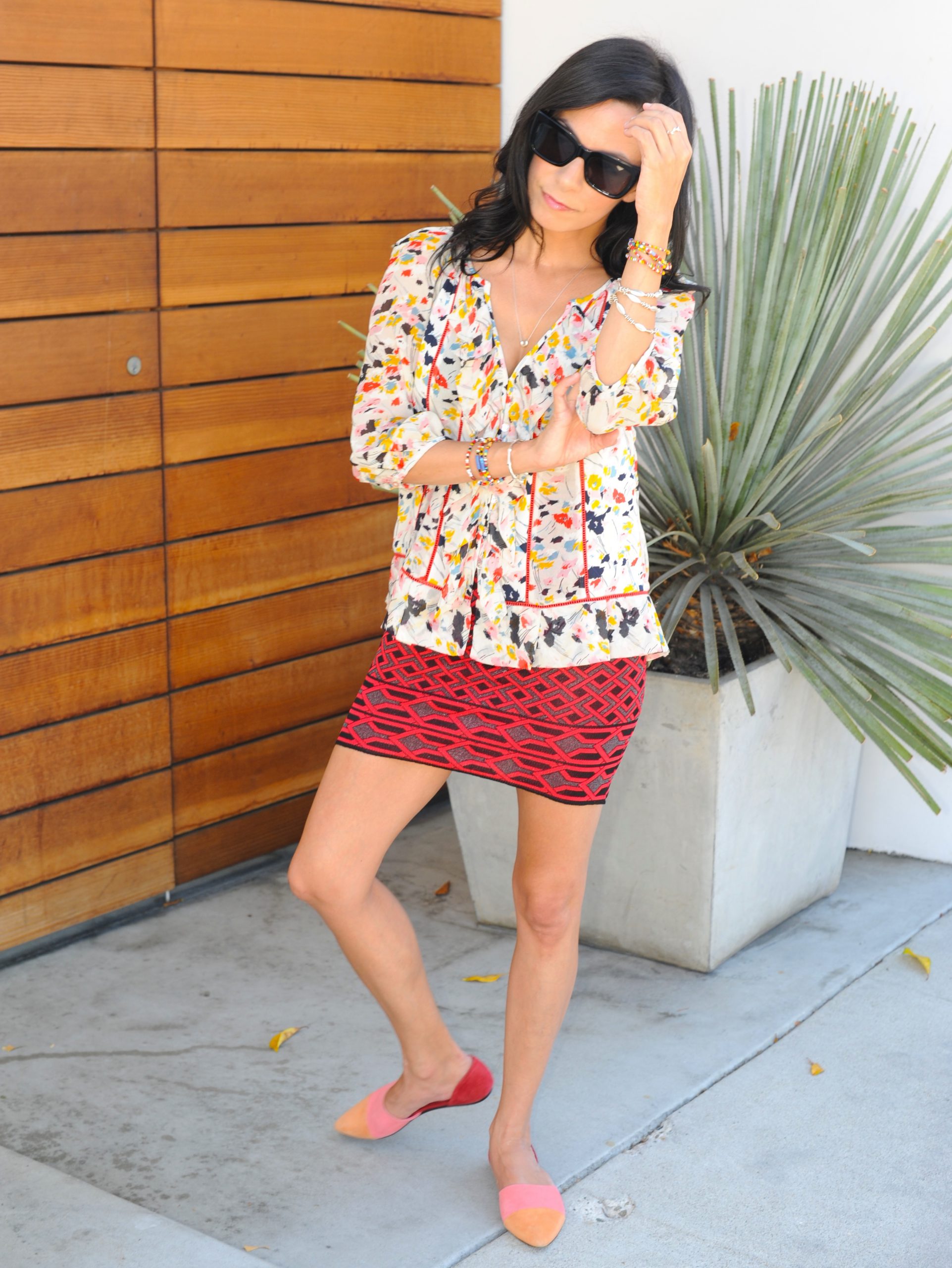 Truth. I can say it took me a long long time to get into wearing color. As a kid I was all over it, but into my teens I lived in black, all day everyday. I love it even today, but I noticed a change when I reintroduced color. I became happier. What I have learnt is to try new styles with fashion, to get me out of my comfort zone, and that includes matching prints and patterns. Here I picked one theme which was the color red. Red is also new for me to wear, and pattern matching is new. But I'm embracing the texture and tension it brings to the outfit. It's comfy, causal, and stands out. Cause if we don't try new things we will never know. And that's for all aspects…end zone included.
Leaving The Comfort Zone By Mixing Prints And Patterns:
And It's all in red!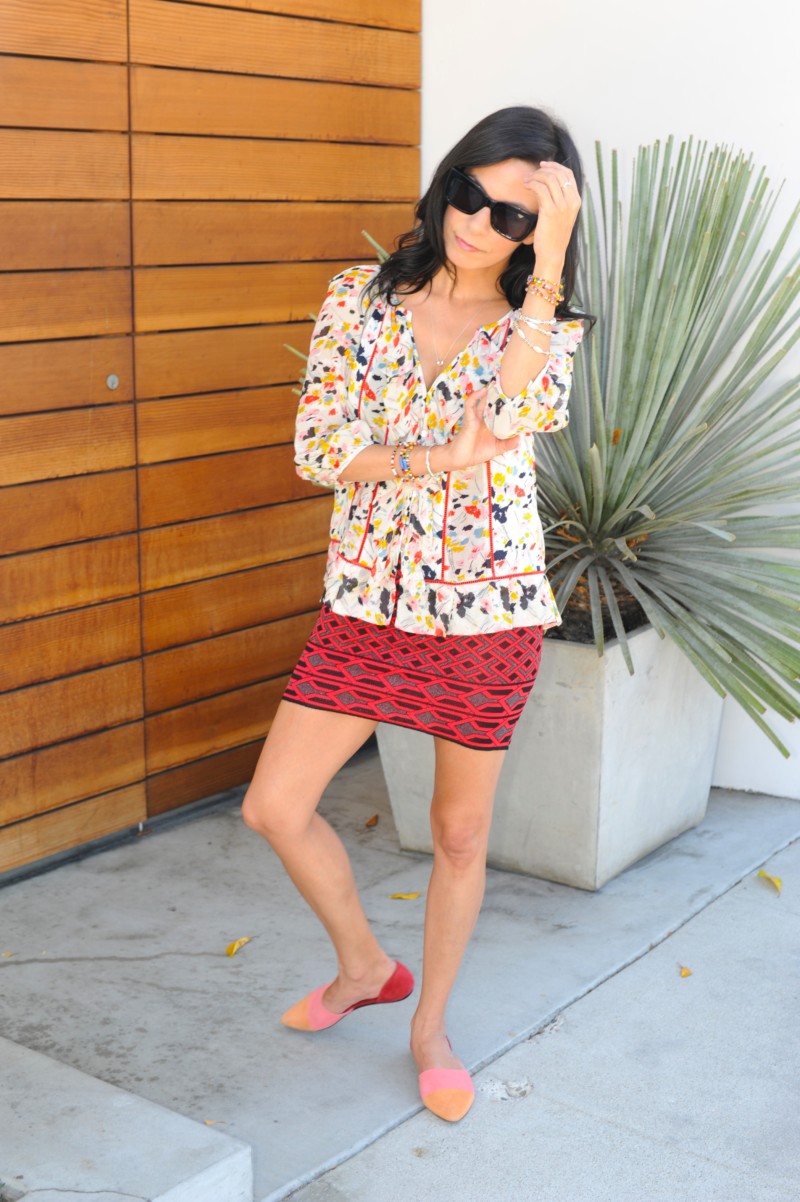 "Great things never came from comfort zones"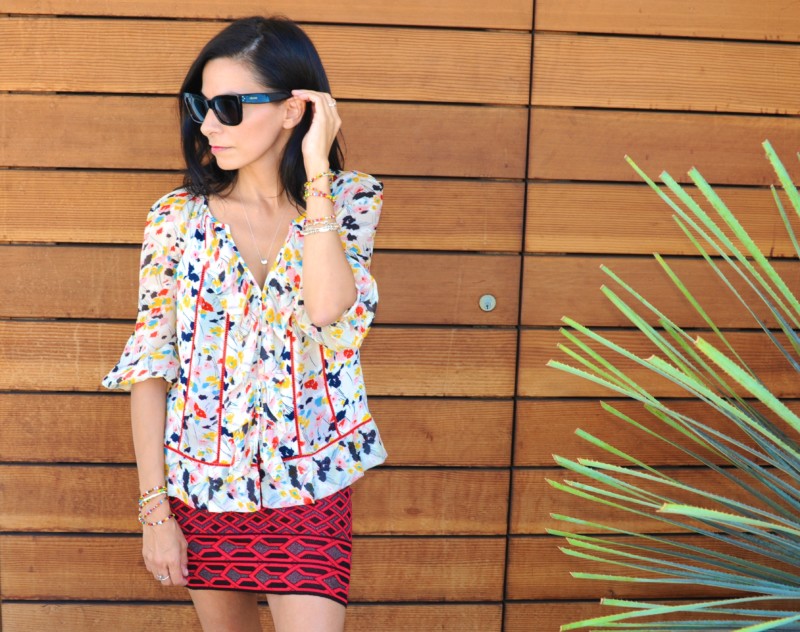 "Dress today who you want to be. Too many people wait for tomorrow"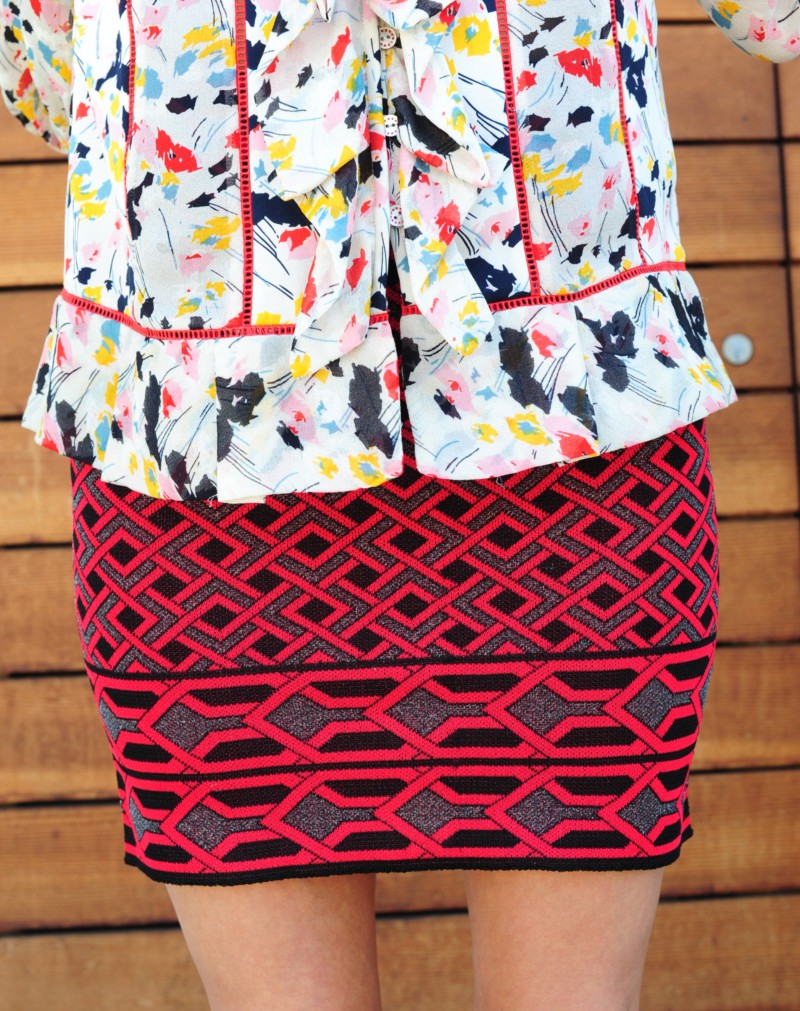 "Let go or be dragged…"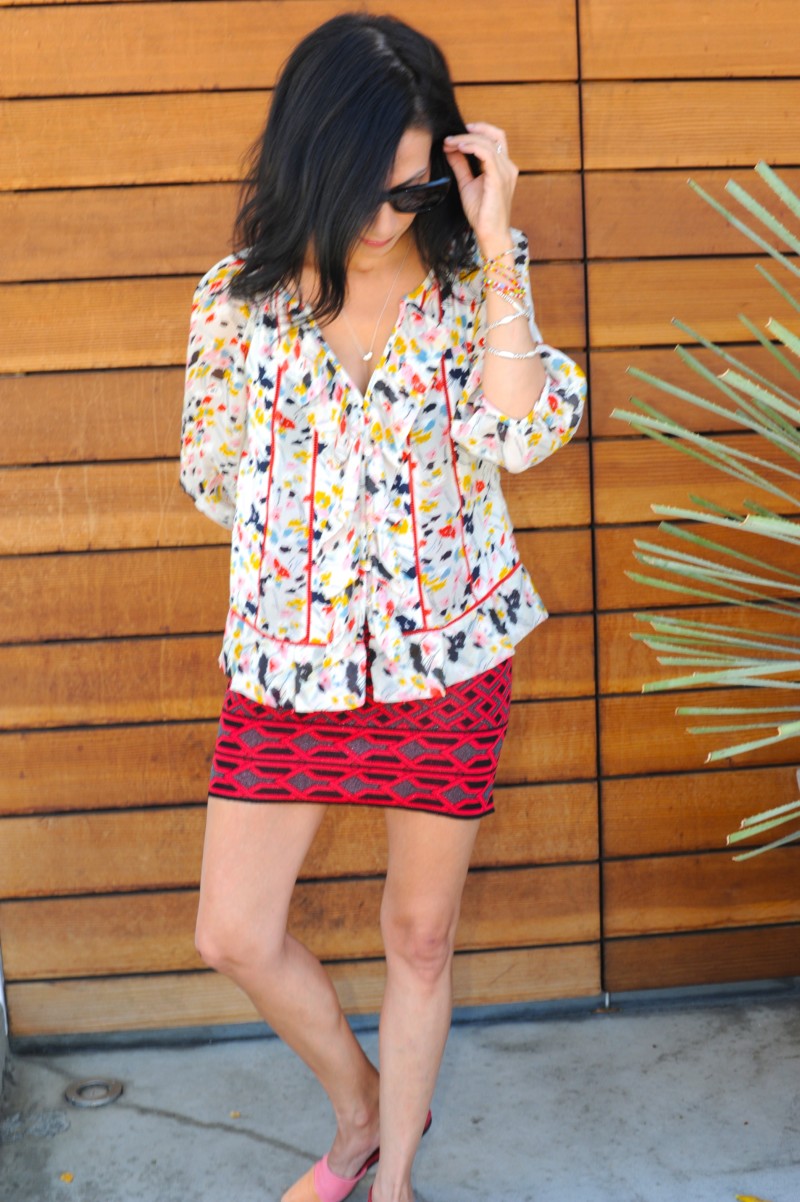 Photographed by Patric Massou
DVF Blouse | Similar Here & Here
Parker NY Skirt
Jenni Kayne Flats
Celine Sunnies
CLICK THE LINK TO FOLLOW ME: