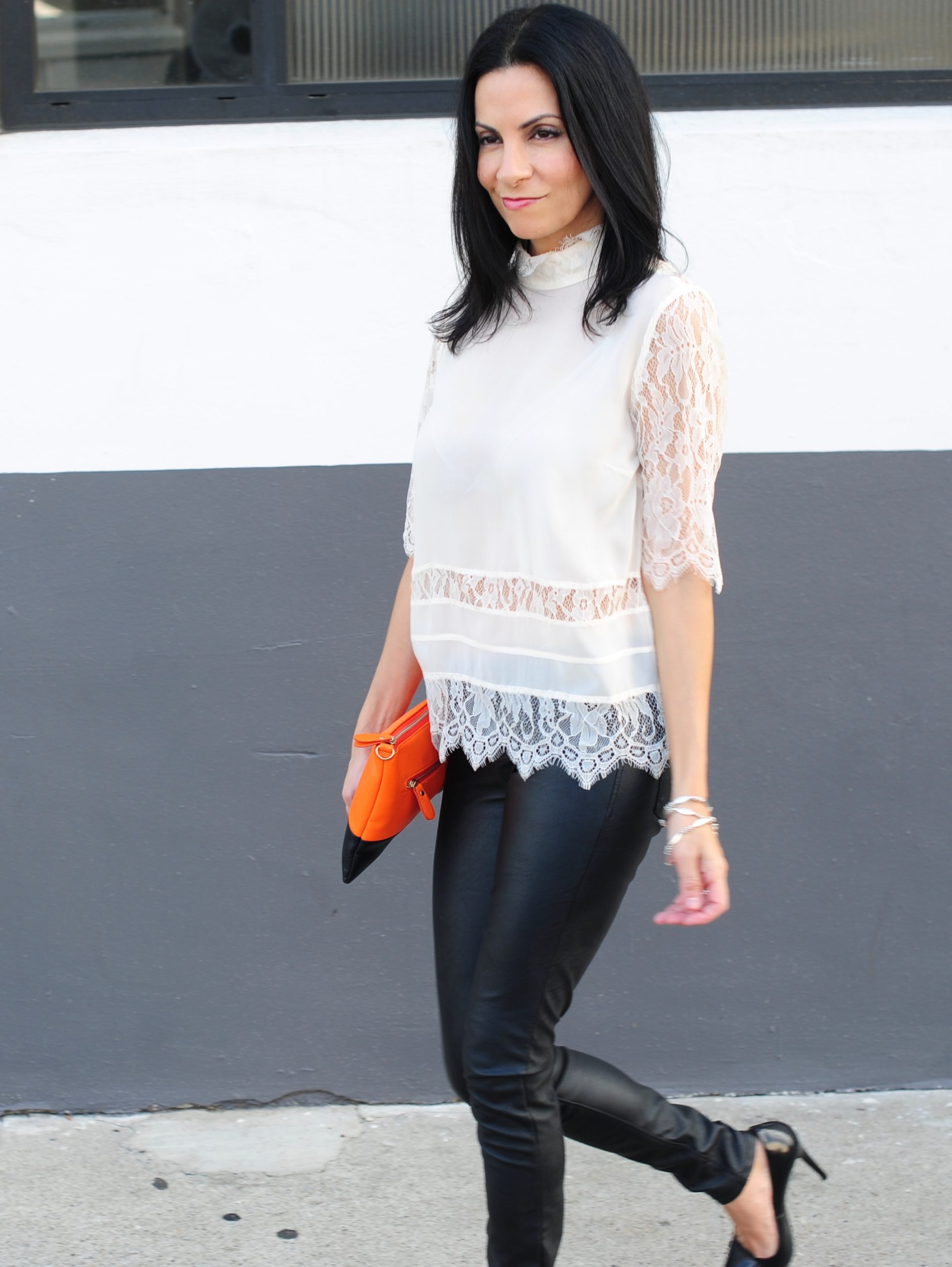 I love the grittiness that comes with a rock and roll edge. My style personality always has a main root of classy chic, but I love putting a twist on an outfit to create a slight tension or edge. It's a fine balance I know to get that look styled right, so when I wear something very feminine such as lace blouses, then I tend to wear something edgier on the pant front. Not always, but I do believe in the yin and yang of opposites. Oh and yeah, there's that pop of color again… he he he. Check out my —>> 5 Tips To Find The Best Faux Leather Skinny Pants
Styling Lace Blouses:
Bringing the rock to the roll.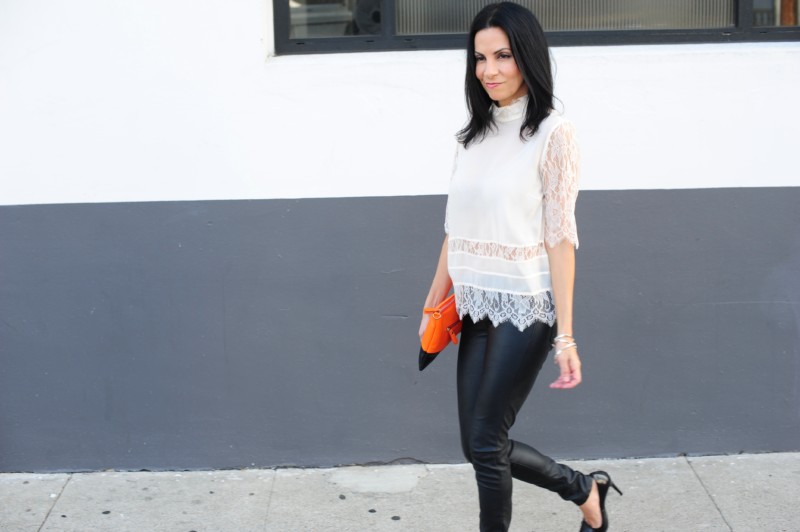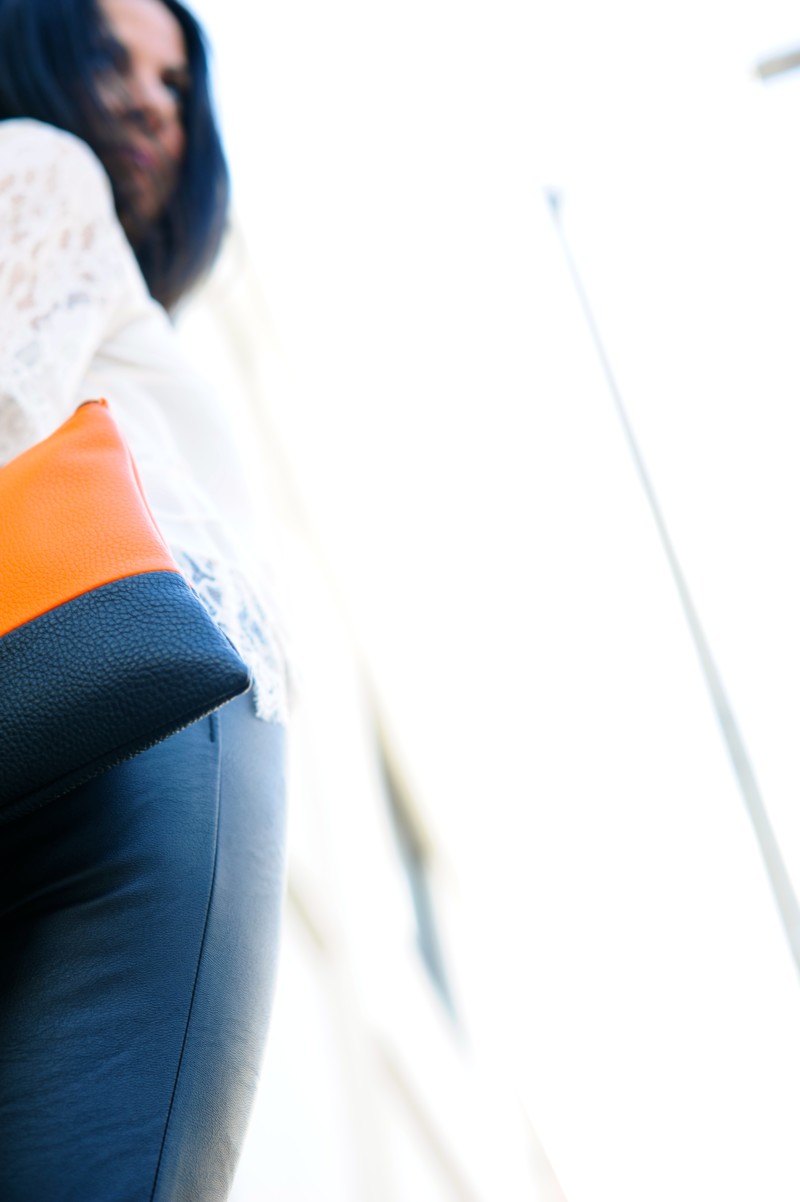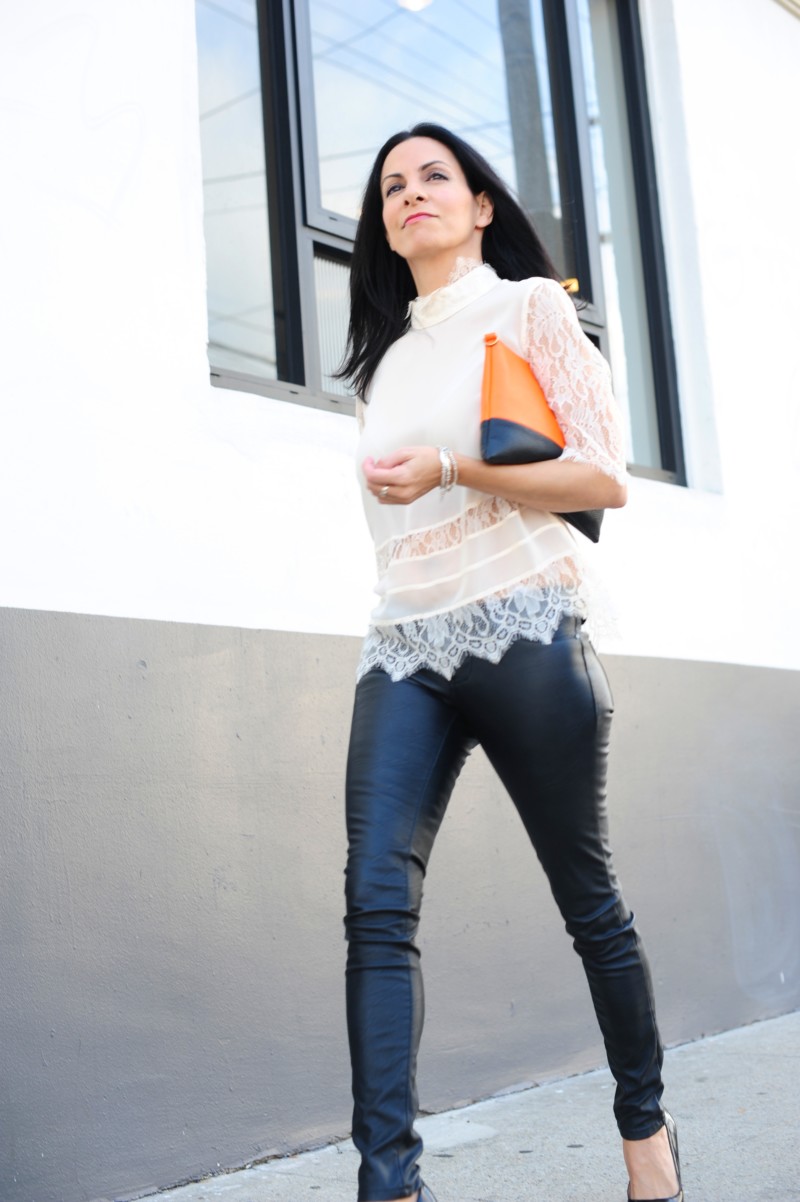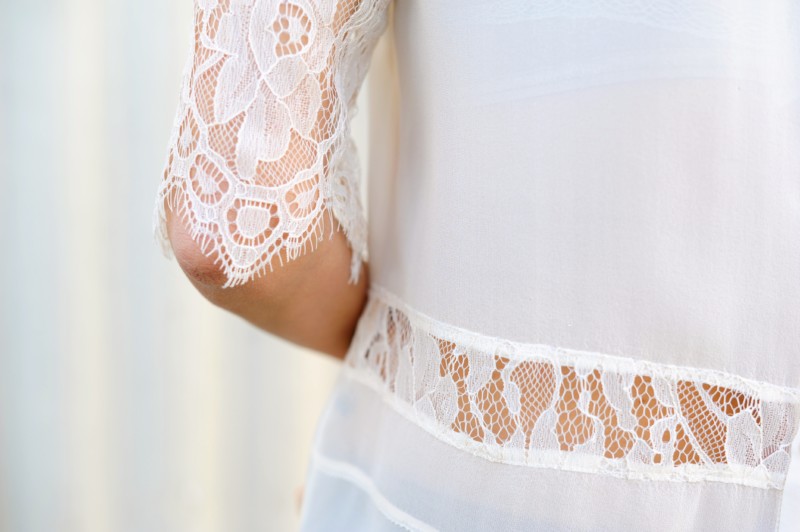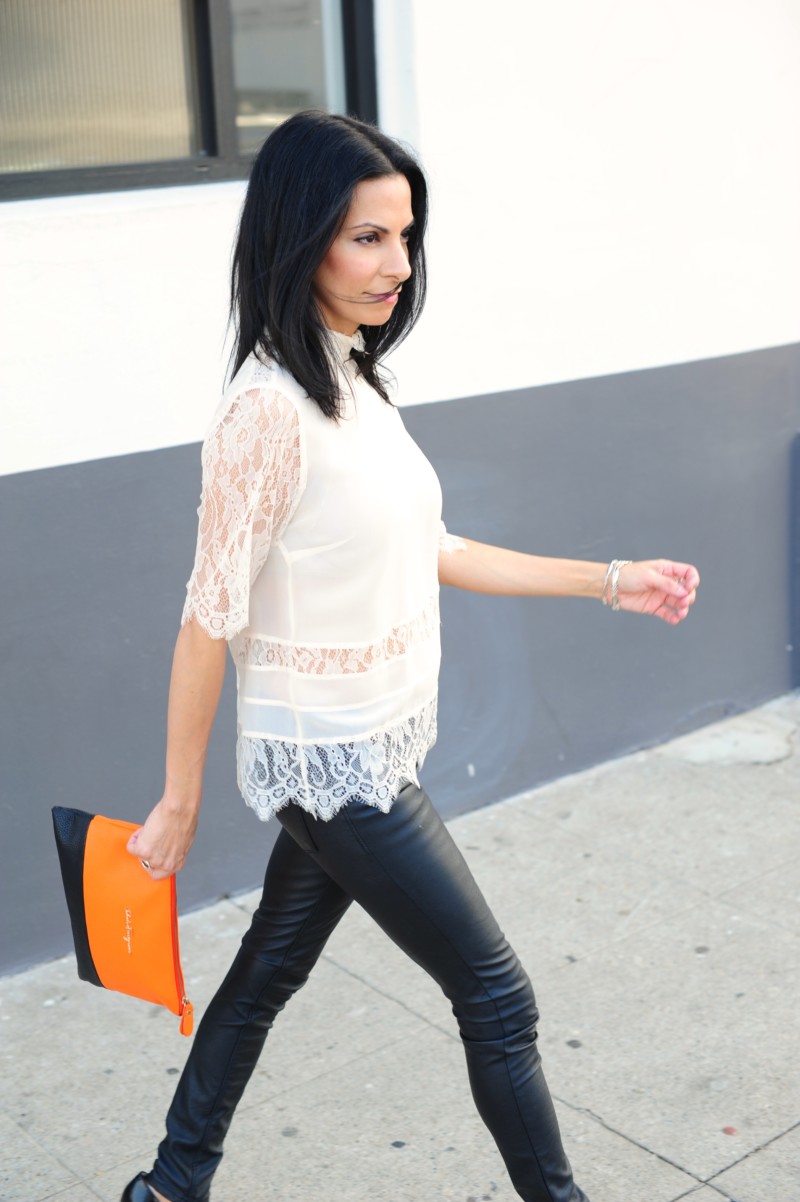 Photographed by Patric Massou
Malene Birger Blouse | Similar Here
Blank Denim Vegan Leather Skinny Pants
Ferragamo Clutch | Similar Here *ON SALE
Diavolina Pumps
Shop The Post Below:

CLICK THE LINK TO FOLLOW ME: