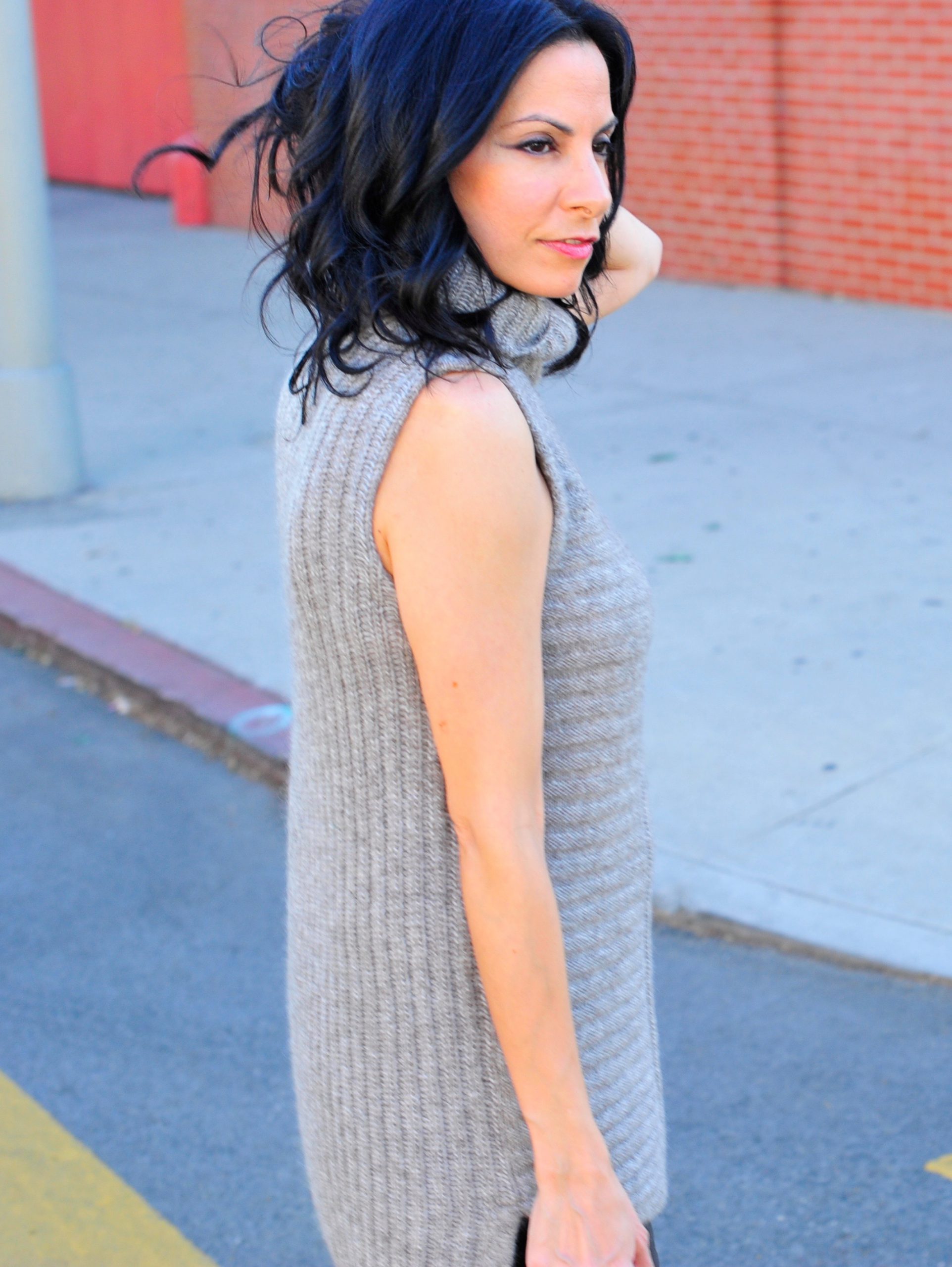 My collection of leather tote bags continues to grow at a very healthy rate. I love them cause they are durable, they transition from day to night to easily, and can take any outfit to dial it up a notch. I won't just buy anything, especially if it's on sale, but I will take the time to look at the bag and make sure it's a good fit before making a purchase. So what should one look for when buying a leather tote bag?
1. Material – There are many types of leather, from raw, pebbled, smooth, grainy, polished etc. I find that the thicker the tote, the longer it will last. I stay away from flimsy leathers as they will break down the fastest.
2. Hardware – I look for sturdy fastening, that I know will hold anything from lighter items to heavier items.
3. Size – Are you looking for an oversized, medium, or a smaller tote? Make sure it doesn't dwarf your body or frame, and that the handle fits well on both you shoulder and forearm.
4. Color – I'm drawn to darker colors for larger bags. They go with any outfit and can be worn all year round. Remember if it's large and colorful, you're gonna stand out!
Buying A Green Leather Tote Bag:
What to look for.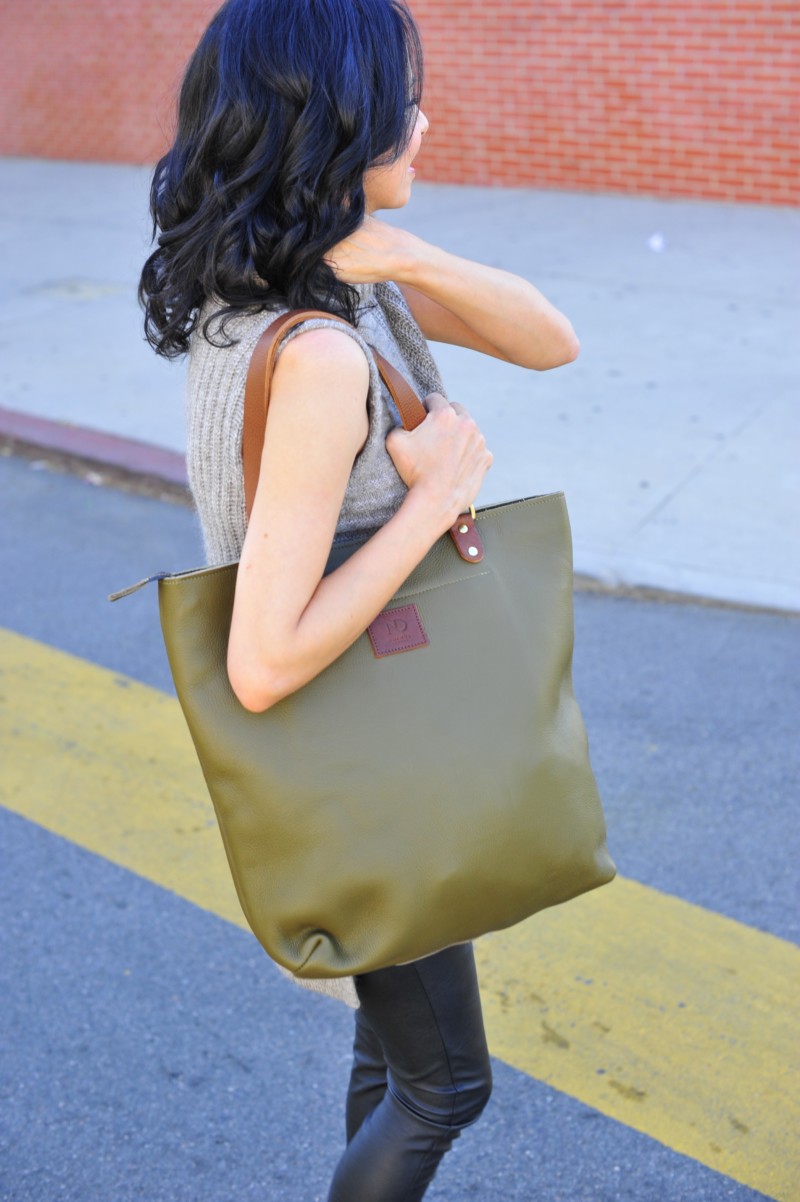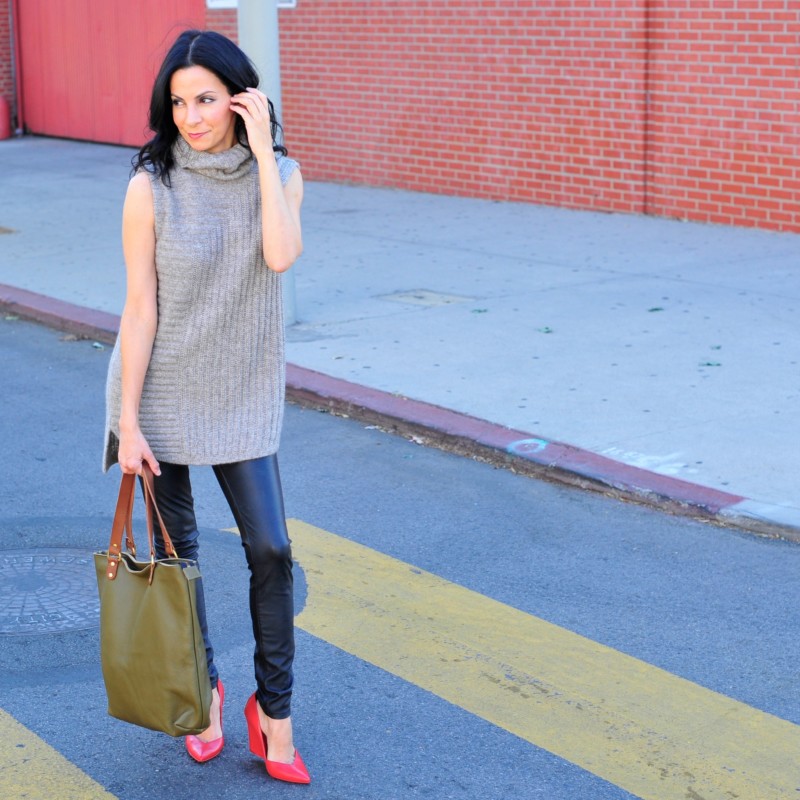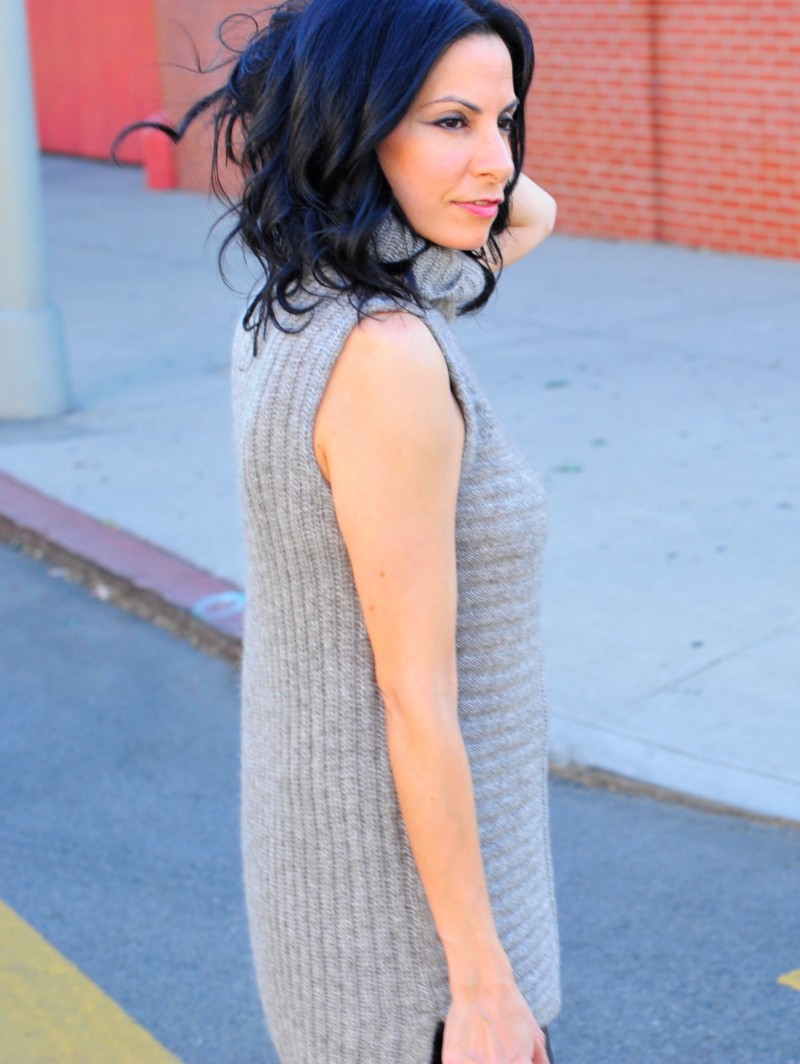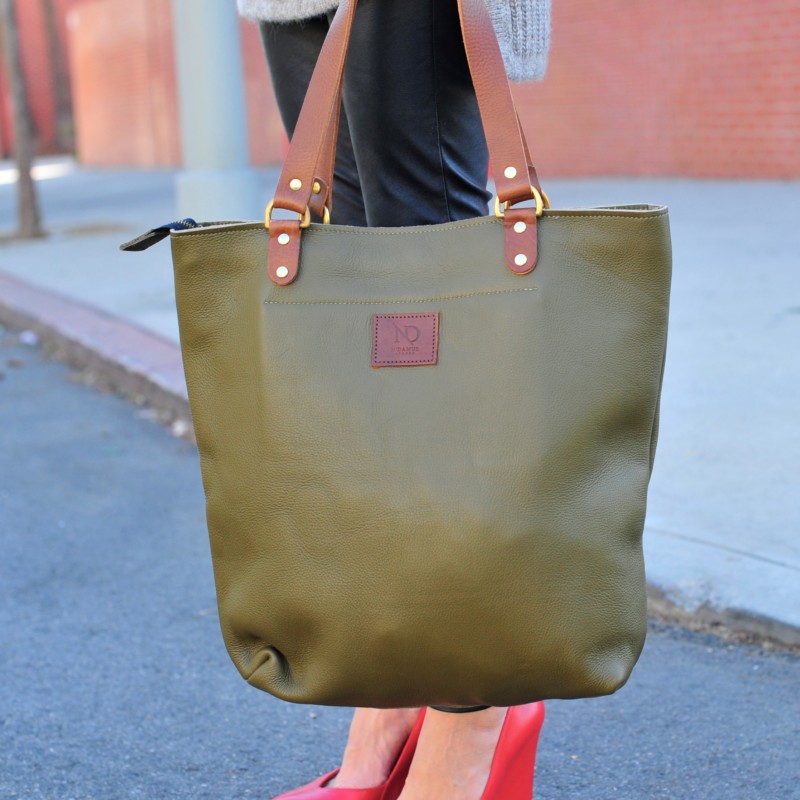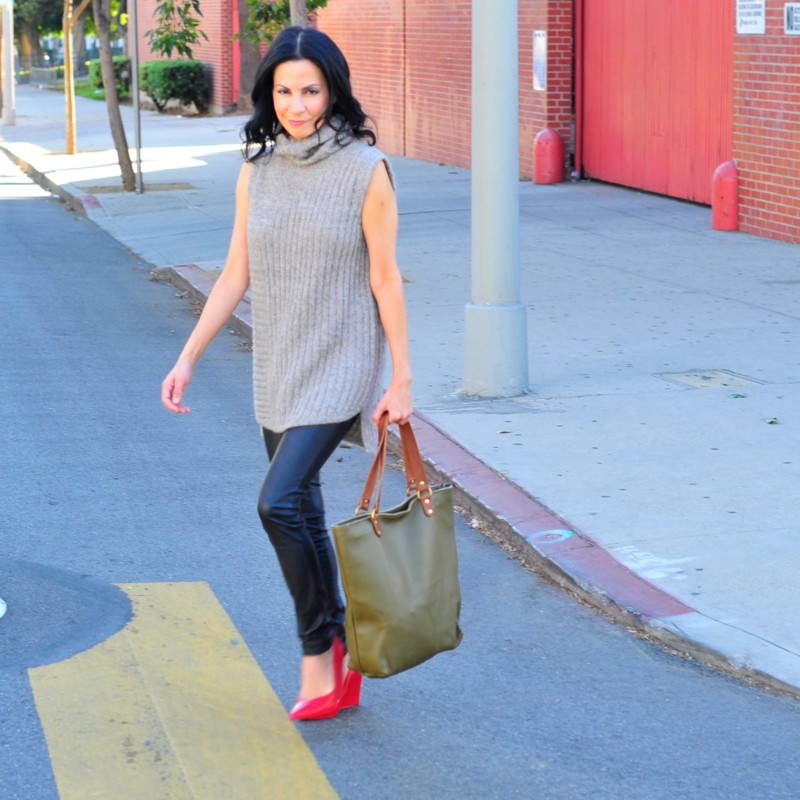 *Thanks to N'Damus for collaborating on this post.
Photographed by Patric Massou
Theory Knit *25% Off
Shop The Post:

CLICK THE LINK TO FOLLOW ME: