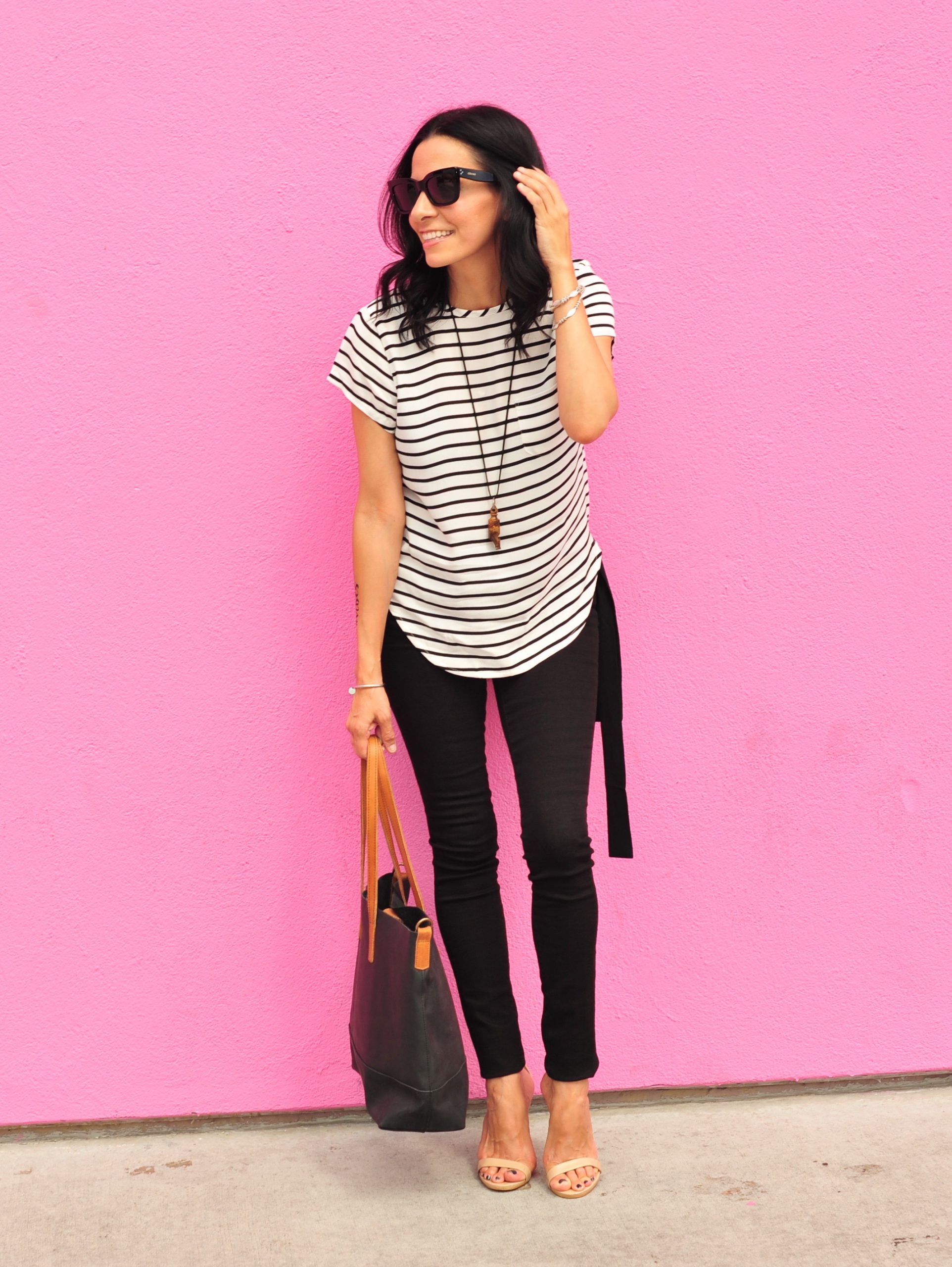 I remember a few years ago when people were embarrassed to admit that they bought clothes from certain fast fashion brands. Now it's a whole other thing. It's a badge of honor to shop at Mango, Zara, ASOS, H&M, and the like. Fast fashion is here, it's damn good, and its gonna stay. I remember girlfriends being embarrassed they bought clothes from certain places, saying it would barely last a season – Well right about now, I kinda disagree. Some of my best pieces have lasted more than 3 yrs, from a high-end blouse to a cotton tee. Does it sometimes fall apart? Maybe. But I know expensive labels that can damage just a quick. So how do you navigate a store to get quality pieces? Focus on the fabric, how it fits, the style and its longevity. Highly trending pieces might not last a while, but it doesn't matter. Fashion has never been so affordable, including this outfit I'm wearing here. Get the look below!
Fast Fashion Brands:
Get the skinny.
Check out the post "Is It Fashion Smashion? Or What's It Really All About?" ——>> HERE.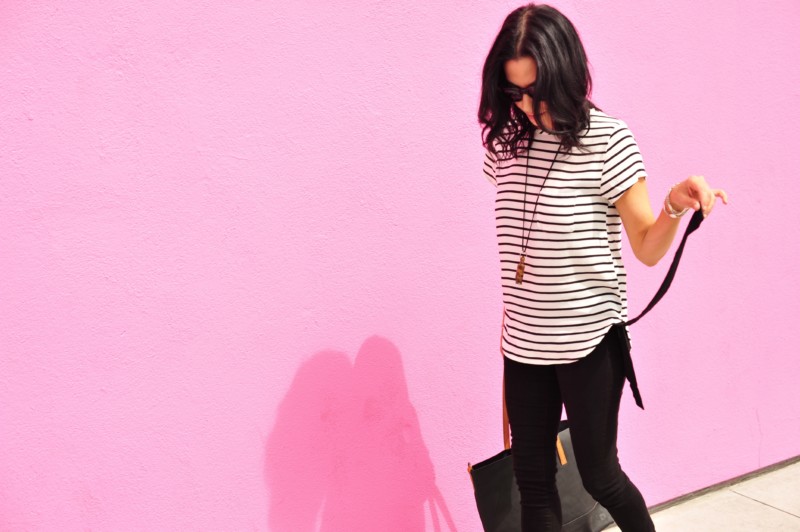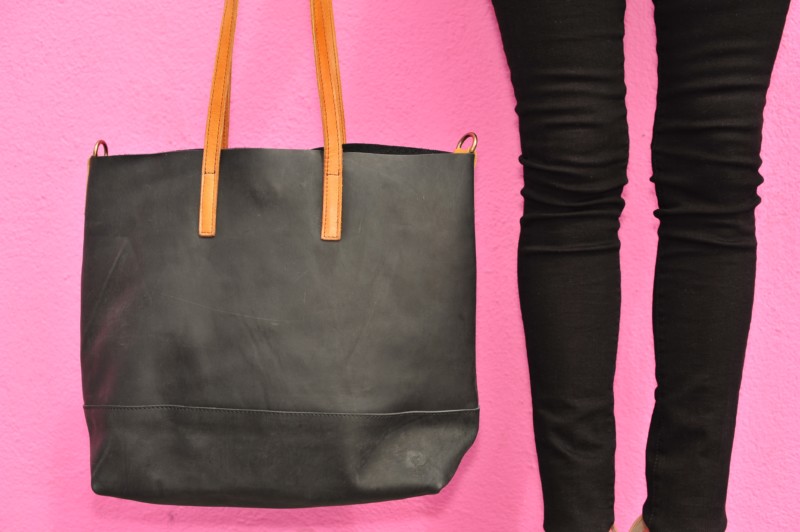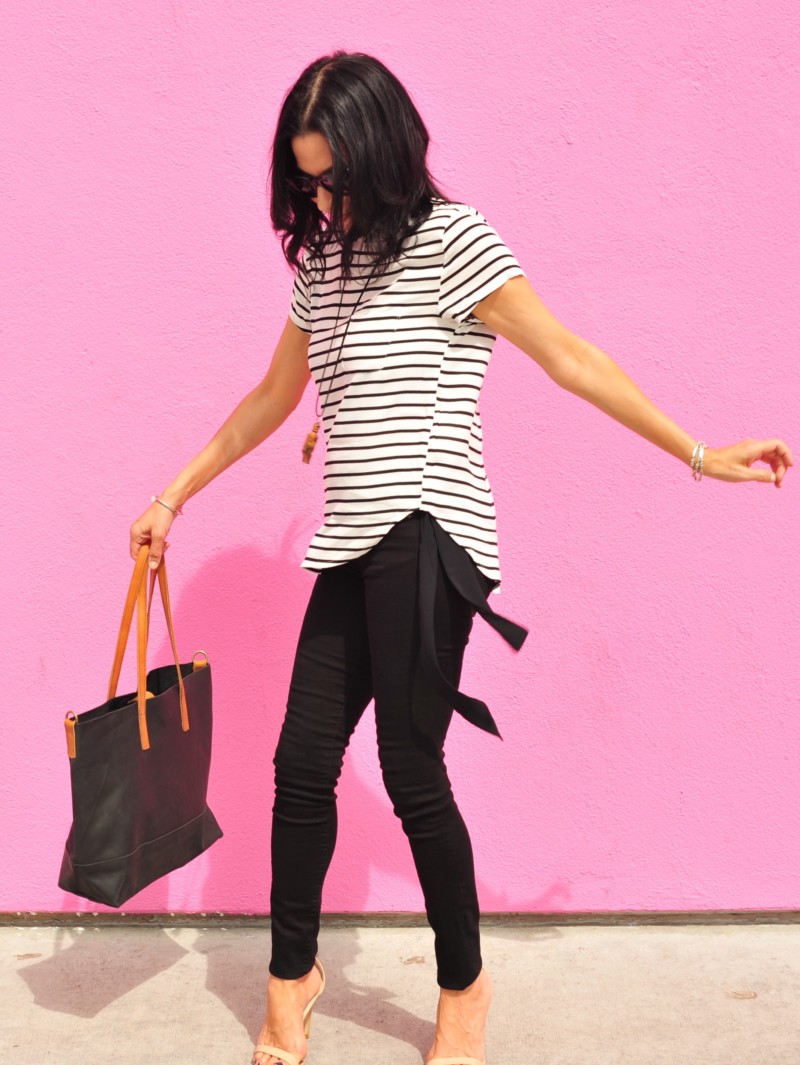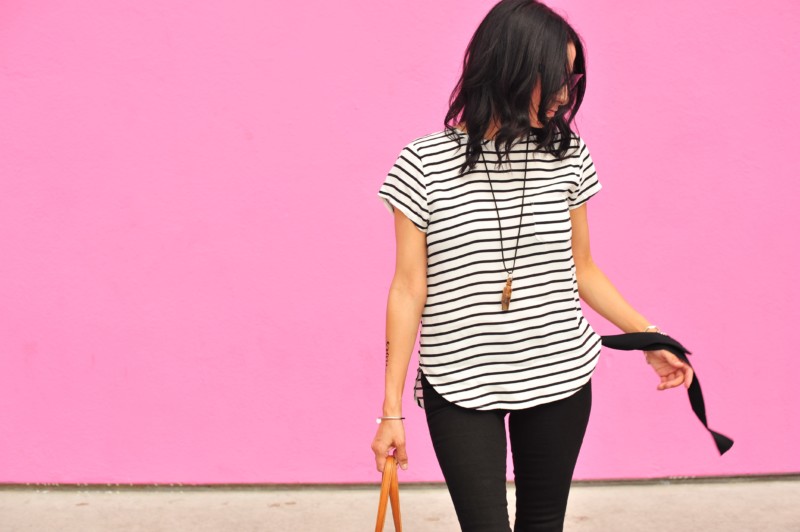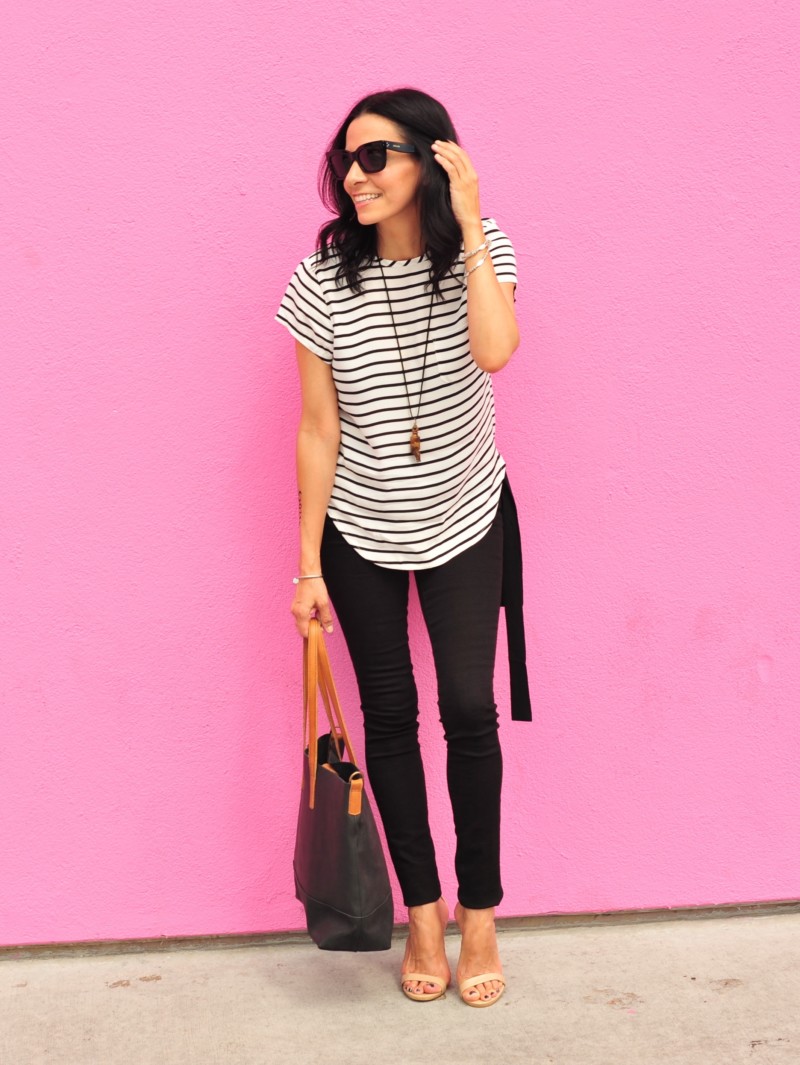 Photographed by Patric Massou
Striped Tee **LESS THAN $15
Neck Scarf (similar worn as belt) **$7 | And Here
Other Striped Steals That Caught My Eye:

CLICK THE LINK TO FOLLOW ME: