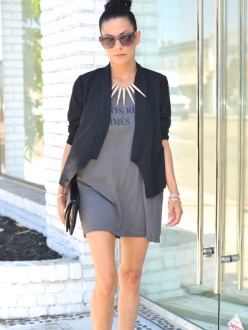 A friend of mine has tattooed on her arm Fear is a lie. It's a pretty powerful statement right?!? We both love the color army green, which reminded me of a couple of army friends that taught me about strength, honor, power and resilience. The message, mottos, the stories and strength they shared without a doubt changed me. See fear is not on option. I think that message goes for all aspects of our lives, and when it comes to fashion, well it's so very personal. I urge you in any way I can to be fearless in your choices, fearless in your actions, and fearless in your desire to be your best. Fear is Bulls**t. And yes, it's a lie.
I Heart Army Green :
Where fear is not an option.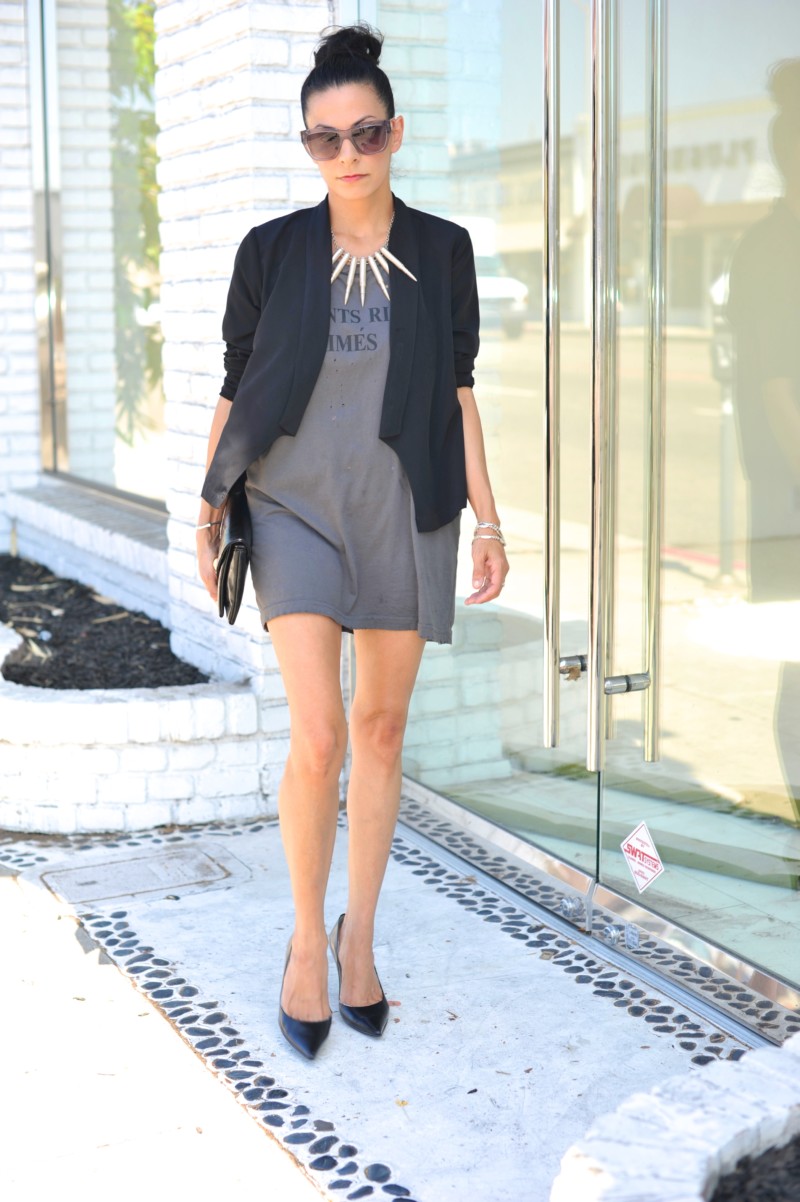 "There are two rules for success:
1. Never tell everything you know"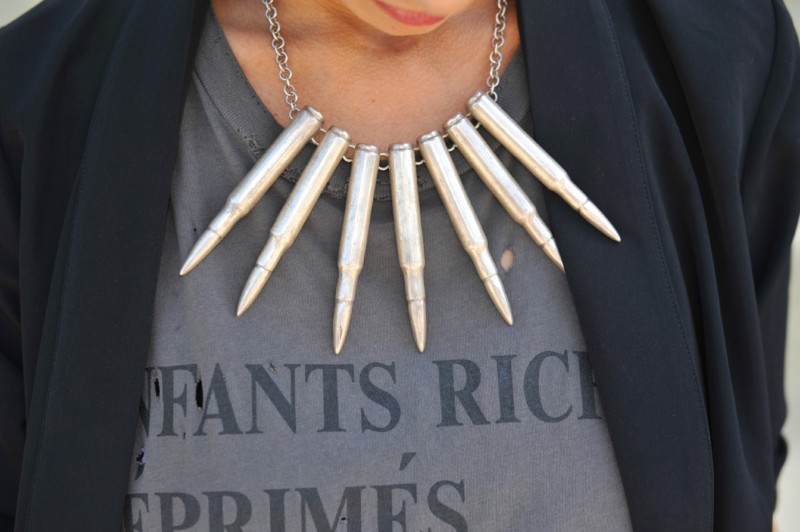 "I am not afraid of an army of lions led by a sheep; I am afraid of an army of sheep led by a lion"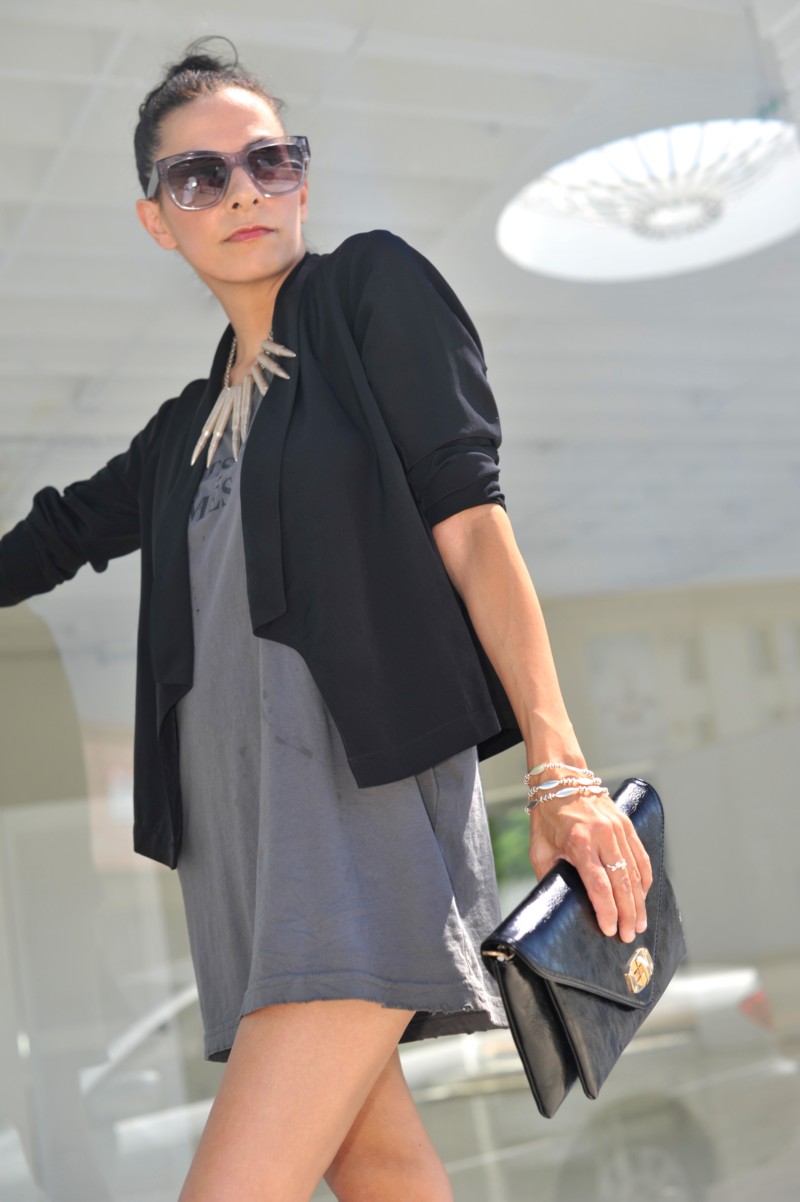 "Fear is a lie"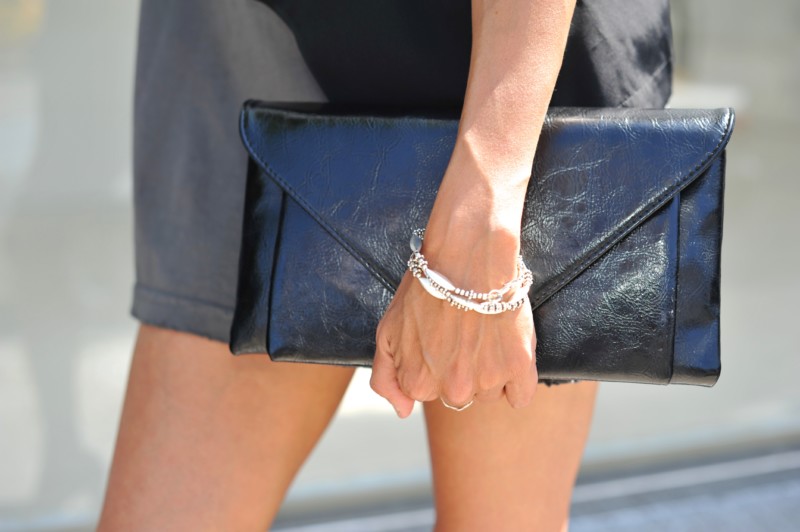 "A leader is one who knows the way, goes the way, and shows the way"
Photographed by Patric Massou 
Enfants Riches Déprimés Tank Dress
H & M Silk Blazer | Similar Here
Charles Albert Necklace
Melie Bianco Clutch
Sunday Somewhere Sunnies
*In Collaboration With Enfants Riches Déprimés
CLICK THE LINK TO FOLLOW ME: