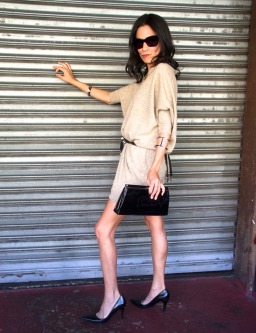 Of all the characters in all the world, James Bond's Miss Moneypenny walked into mine. Now she wasn't a villain, she was a secretary, but with a name like Moneypenny, and the flirtatious tension between her and Bond, she was not all kittens and roses – I can tell you that! I channel movie characters from time to time, or even the theme of a movie, as it transcends style into another world. Dressed in beige and black, today I take no prisoners. I use a mens suspender belt tied around my waist to add strength and masculinity, leaving the front parts dandling behind. Dangerous? No. Daring? Yes! I am after all Miss Moneypenny. Don't confuse my kindness for weakness….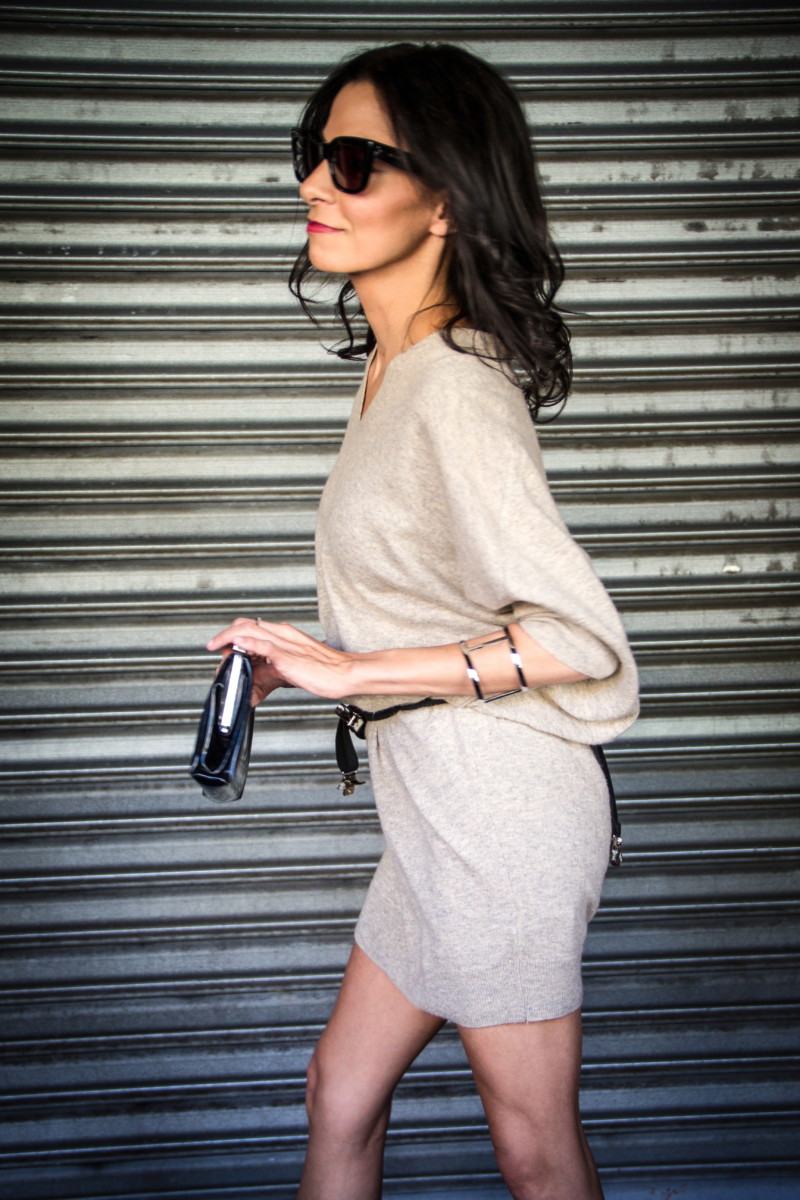 "Flattery will get you nowhere — but don't stop trying" – Miss Moneypenny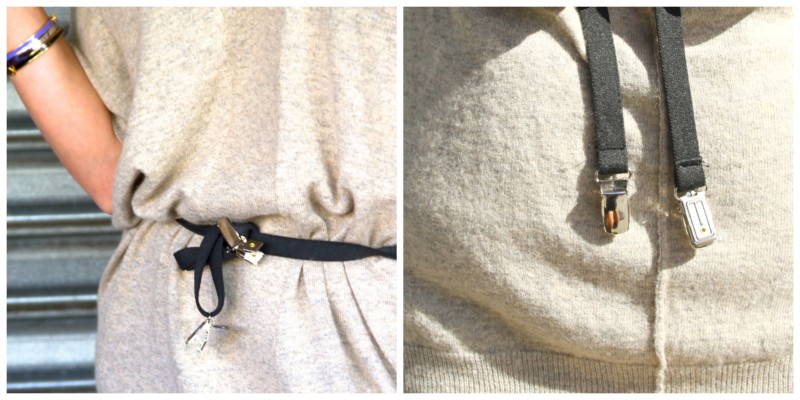 "Oh, the only gold I know about is the kind you wear. You know, on the third finger of your left hand?
– Miss Moneypenny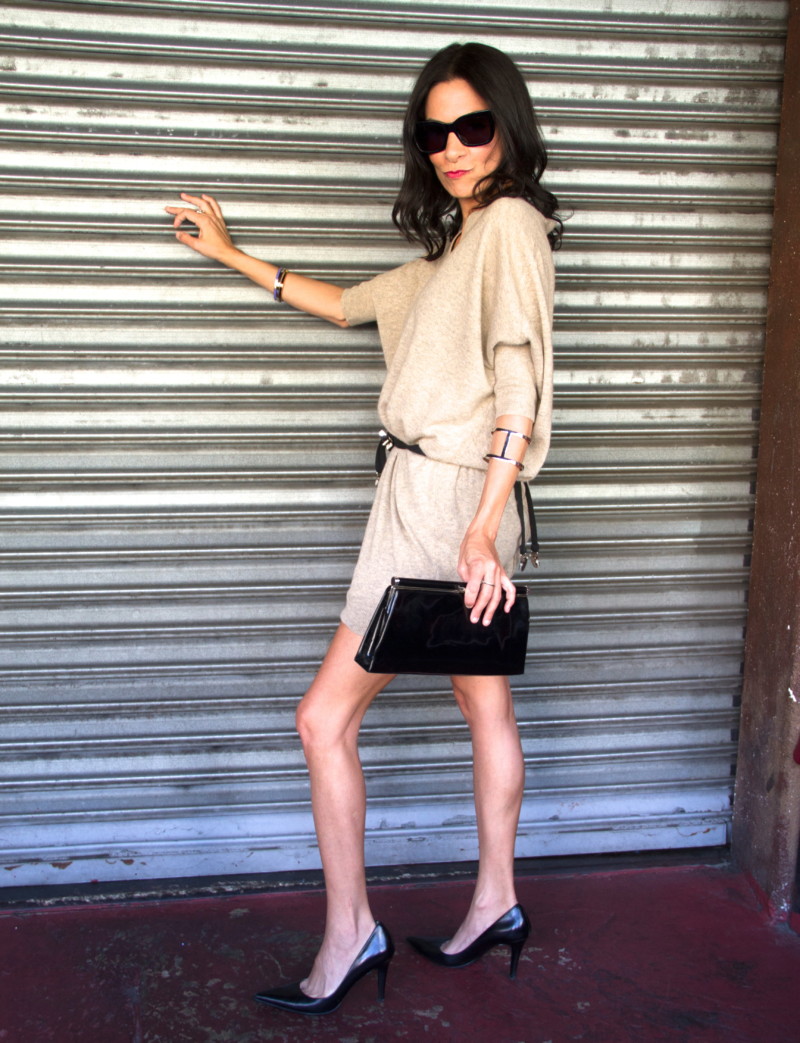 Photo Credit: www.curtyphotography.com by Marjorie Curty
All Saints | Sweater dress
Topman | Men's suspender belt
Vintage Clutch | Similar here | here
Celine Sunglasses | Similar here
Jimmy Choo | Shoes